She Opened the Door… to Entrepreneurship
Saturday, April 30
9 a.m.–3 p.m. EDT
Faculty House
Morningside Campus
Since 2018, the She Opened the Door initiative has aimed to enlighten, educate, elevate, and empower self-identifying women from across the University. We're excited to welcome you back to campus for an exciting and informative day with Columbia women entrepreneurs.
Schedule
Registration: 8:30–9 a.m. 
Welcoming Remarks: 9–9:15 a.m.
Keynote Presentation featuring Barbara Roberts: 9:15–9:45 a.m.
Panel Session One: 10–11 a.m. 
Panel Session Two: 11:15 a.m.–12:15 p.m.
Lunch: 12:30–1:30 p.m.
Networking Session: 1:30–2:30 p.m.
Keynote Speaker Bio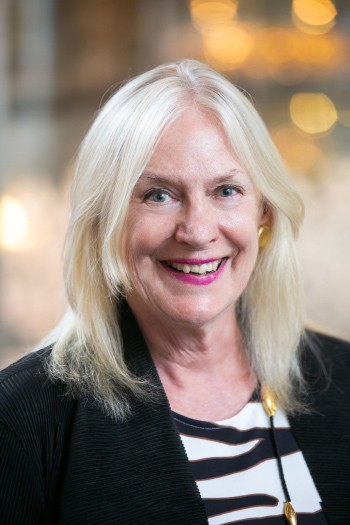 Former Entrepreneur in Residence (now Advisor) at the Eugene Lang Center for Entrepreneurship at Columbia Business School
For over ten years, as Entrepreneur in Residence at Columbia Business School and Hofstra University, Barbara has taught entrepreneurship and innovation and helped hundreds of entrepreneurs launch their companies. She also is a well-known speaker and writer about all stages of entrepreneurship, family businesses, and the economic progress of women. Previously, an economist by training, Barbara held senior positions on Wall Street and was the first woman to serve on Dean Witter's board of directors. She then built and sold the award-winning stock photography company, FPG International, now part of Getty Images, and then the museum audio tour company, Acoustiguide, now part of Espro Acoustiguide. 
She currently serves on several private boards and has served as chair of the Federal Reserve Bank of New York's Business and Agricultural Advisory Committee, a member of NY Angels and the Suffolk County Planning Commission, and former NY Chair of Tiger21. She has developed and delivered numerous programs to support women, minority, immigrant, and Vet-owned businesses sponsored by the Small Business Administration,  NYC Economic Development Corporation, and Columbia and Hofstra Universities and in July appeared on the cover of Cranes as a "civic hero" in Diversity and Inclusion. She is the author of four whitepapers about entrepreneurs:  Life after an Exit, Flightpaths, The Owner's Journey, and Women's Entrepreneurial Journeys. https://www.linkedin.com/in/barbararoberts2/
Session One: 10–11 a.m.
Let's take a deep dive into the elements of a successful pitch with entrepreneurs who have made successful pitches and experts who have evaluated thousands of pitches and invested in countless entrepreneurs.
Speakers: Joy Fairbanks '94BUS, Zontee Hou '14SPS 
Starting your own business means following your dreams. Becoming a successful entrepreneur doesn't happen overnight. Maybe you have a great business concept, but you don't know where to start. Bringing an idea to life isn't easy. It requires passion, patience, and, most importantly, the ability to execute. The key thing is to get started, so you can move from the idea stage to creating a profitable and scalable business. Learn from some amazingly talented Columbia alumni on how they went from idea to execution to success.
Speakers: Yael Alkalay '97BUS, Taly Matiteyahu '15LAW, Sylvana Quader Sinha '04LAW
Moderator: Francine Glick '77BC
Session Two: 11:15 a.m.–12:15 p.m.
This panel will focus on the critical information investors need to know, about ventures and founders, to make investment decisions.
Speakers: Erica Duignan Minnihan '04BUS, Kacey Ronaldson-Bouchard '11SEAS, '15SEAS
Moderator: Ana Rodriguez '86SEAS, '88SEAS
Starting and running a business is challenging especially for early venture entrepreneurs. There is often a misconception that being a successful entrepreneur follows a straight and ascending line. In fact, entrepreneurship is riddled with detours, pitfalls, and surprises. Come listen to successful entrepreneurs to learn from their experiences. Discover how they have built on their networks and have pivoted their way to growth. Prepare to walk away with solutions to make your business more trouble-free.
Speakers: Monica Ferguson '07BUS, Carmen Ferreyra '10GS, '14GSAS, Amy Lin '16BUS
Moderator: Kathleen Crowley '91PH
Networking Session: 1:30–2:30 p.m.
The program will conclude with a networking session. Attendees will get the opportunity to network with each other and panelists at specified tables with suggested conversation topics.
Session One Panelist and Moderator Bios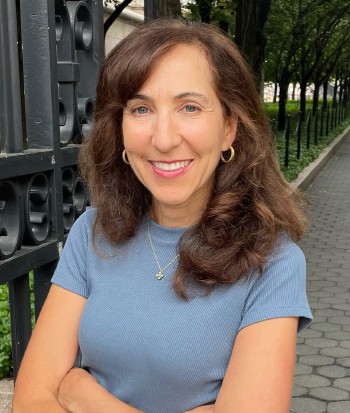 Adjunct Assistant Professor
Management
Columbia Business School
BA, UC Berkeley; MSC, London School of Econ and Political Science; MBA, Columbia Business School
Professor Fairbanks teaches the H4H Impact Venture Incubator course at CBS and organized Columbia's inaugural cross-campus startup hackathon, Hacking for Humanity and the Planet. Professor Fairbanks is an experienced founder, investment evaluator, and advisor to innovative early-stage companies across sectors. Prior to forming her own boutique advisory firm, Fairbanks Venture Advisors, she served clients at LEK Consulting and Mitchell Madison Group, where she was a founding member and engagement manager. She started her career as a securities analyst at Fidelity Investments. 
Professor Fairbanks has extensive experience advising companies across geographies from M&A and strategic planning to operations and supply chain management. She advises early-stage companies on business modeling, MVPs/prototyping, go-to-market strategy, fundraising/investor presentations, partnerships, and financial forecasting. Professor Fairbanks is an active advisor across accelerators and university startup communities including: Blackstone Launchpad, Black Ambition, GACC-Step USA, Japan External Trade Organization (JETRO), Venture Out, Inventor to Founders (I2F) Cyber NYC, NYU's New Media Lab, and Stanford's H4R Lean Launchpad. Joy helped launch the Long Beach Accelerator, a public-privatepartnership on the West Coast. She serves on its admissions committee.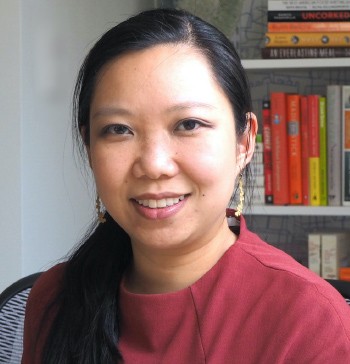 President & Chief Strategist
Media Volery, LLC
Zontee Hou has been a passionate marketing and communications advisor for nearly 20 years. She's the founder of the digital marketing agency Media Volery and head of strategy for the respected consulting firm, Convince & Convert. Zontee was named one of LinkedIn's 16 marketers to follow in 2021. She is also consistently named one of TopRank's 50 most influential content marketers and 25 most influential B2B marketers. Her work has garnered multiple awards including several PR News Platinum Awards and a Forrester Groundswell Award. Her clients have included Allstate Insurance, Oracle, Cisco, and the UN Food and Agriculture Organization. Zontee has been a faculty lecturer in strategic communications at Columbia University, as well as a board member and lecturer at the City College of New York. She's an in-demand digital marketing speaker who presents at events around the world.
Founder & CEO
Red Flower
Red Flower is more than a company. It is a personal imprint, rich in history, deep in meaning, and sprawling in influence. To know the story of Red Flower is to know the origin of its founder, Yael Alkalay. 
From early experiments with botanical extracts in her childhood kitchen to watching her mother boil flowers and blend essential oils, Yael was fascinated by the art of scent from the very beginning of her life. Her respect for the land and nature comes from her cultural heritage, which spans various centuries and continents. She descends from eight generations of Turkish grand rabbis, Kiev musicians, farmers from the pampas of Argentina, and her grandfather was the first dermatologist in Bulgaria. It is this patchwork of traditions and old-world influences that led to her lifelong passion for natural living and seeking out beauty across the globe. 
Yael continued her pursuit of botanical practices in college and expanded her study of the art of perfuming and purifying rituals by traveling throughout Japan, where she visited traditional bathhouses and hot springs. There she worked as Creative Director for the iconic Japanese cosmetics company, Shiseido, and later returned to the United States to work briefly for Calvin Klein and get her M.B.A. at Columbia University. But it wasn't until a life-altering accident during her twenties that she fully grasped her purpose. While skiing on vacation in France, she experienced an intensive stroke that made her realize how fleeting life is and how essential it is to live fully, with appreciation and awareness. After making a full recovery, the spark of Red Flower was ignited. Yael founded Red Flower in 1999 and opened a New York City boutique the following year. The line is entwined with her family's history, from the ottoman tapestry patterns on the packaging to her dedication to making natural perfume. It is her spiritual and agricultural sensitivity, her cherished customs, and her celebration of small moments that make Red Flower what it is today. 
"My parents taught me to hold the sights, sounds, and scents of a place in my mind to keep it alive. Now others can do the same." - Yael Alkalay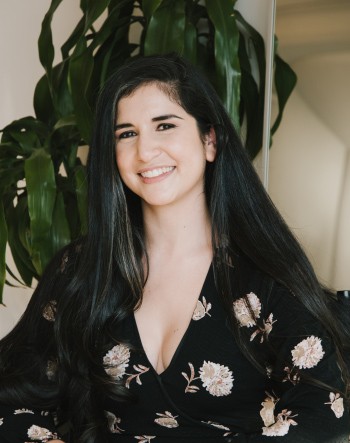 Co-founder and CEO
Blink Date
Blink Date is a voice-only dating app inspired by a revelatory experience at a blackout restaurant. Making connections with strangers based on conversation alone, free of looks-driven assumptions, sparked the thought: would people date a wider variety of people and find more satisfying relationships if they were able to make an emotional connection with someone before swiping left? In 2020, Taly finally began turning the vision into reality and hopes to change online dating's looks-first paradigm and, one day, move the concept beyond the dating world. 
Taly previously worked as a lawyer at an NYC law firm, in legal operations at Netflix and Datadog, and as a product manager at Evisort. Taly earned her Bachelor's degree from New York University in 2011 and her Juris Doctorate from Columbia Law School in 2015.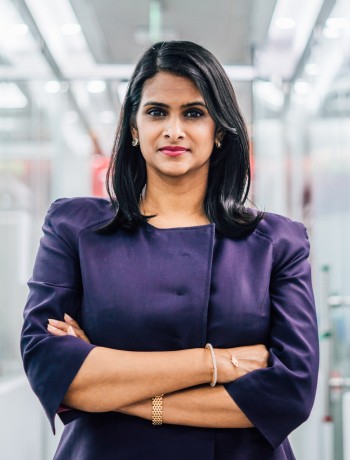 Founder and CEO 
Praava Health
Praava Health is a leading healthcare company focused on improving health outcomes and patient journeys in emerging markets, where 85% of the world lives but whose current systems typically prioritize profits over patients. 
Since launching in 2018, Praava has become Bangladesh's fastest-growing consumer healthcare brand and was designated a 2021 World Economic Forum Technology Pioneer and 2020 Fast Company World Changing Idea and Developing World Technology. Praava has served more than 335,000 patients to date. Throughout the COVID-19 pandemic, Praava quadrupled its patient base while maintaining an NPS rating of 91—significantly exceeding even the highest scores of Fortune 500 companies.
Sylvana also has decades of experience leading teams in international law, business, development, and government relations at major international law firms, management consulting firms, the World Bank, and think tanks in the Middle East and S. Asia. In addition to serving as an advisor to then-Senator Obama, she has independently advised private and sovereign clients on investments, projects, and disputes in the Middle East, Africa, and S. Asia. 
Sylvana is a Life Member of the Council on Foreign Relations, a member of the World Economic Forum's UHC2030 Private Sector Constituency, and served on Mount Sinai's Arnold Institute of Global Health Task Force for Global Advantage. She is a graduate of Columbia Law School, Harvard's Kennedy School, and Wellesley College and was a Visiting Scholar at the University of Oxford.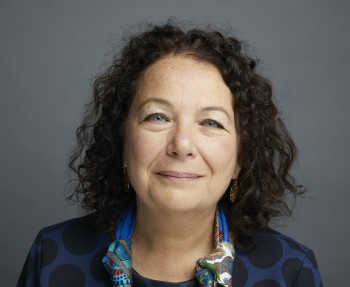 Founder 
Water Journey
Francine is a creative and goal-oriented executive with over 30 years of experience in
technology, business strategy, customer experience, and supply chain management for CPG and
Retail. She is a strategic and entrepreneurial thinker.
She currently is the founding partner of Echo Strategic Consultants, a full-service boutique
consulting firm helping entrepreneurs and midrange businesses. She helps companies reinvent
and rethink their business strategies by taking a whole company approach.
She is also the founder and CEO of Water Journey, a personal care products company and holds two
patents for Hands2GO, an alcohol-free hand sanitizer.
Previously, she spent a number of years in her own digital marketing company as well as M&A
at Barclays, where she advised many of the largest technology companies including Intel and
France Telecom.
Francine has an MBA from NYU Stern School of Business and a BA in Computer Science from
Barnard College, Columbia University.
She has been featured in print, radio and TV (CNBC, MSNBC, Newark Star-Ledger, Bergen
Record, NJBiz, West Essex Tribune, Crain's NY, Businessweek.com, Joan Hamburg, Liz
Hamburg, NJ Business on News 12, SBTV, paralelles.com)
Francine has been engaged with Columbia since her days as a student, as a director of Board of
Managers as well as a WKCR DJ. Francine is her class President and its class agent. She was
previously VP of the Alumni Association of Barnard College.
She currently co-chairs the Alumni Leadership Group, responsible for the She Opened the Door
programming. Francine recently developed and presented a workshop for the Barnard
Entrepreneurs Network (BEnet) for entrepreneurs or division heads who are stuck or need to
pivot.
Session Two Panelist and Moderator Bios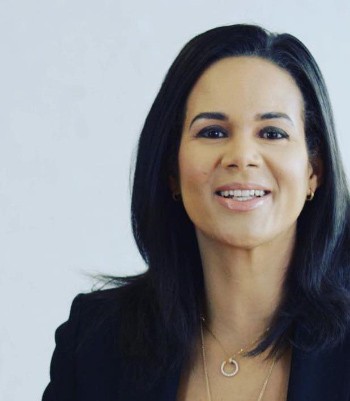 Founder and General Partner 
Reign Ventures
Reign Ventures is a seed-stage venture fund that invests in consumer tech and enterprise software startups with underrepresented founders. 
Erica has been an active investor in and advisor to early-stage companies for over 15 years. Before launching Reign, she was Founding Partner of 1000 Angels, Managing Director at DreamIt Ventures, and Executive Director at both STAR Angel Network and Golden Seeds. Prior to beginning a career in venture, she practiced Investment Banking at Citigroup, Credit Suisse, and Cantor Fitzgerald.
Erica earned her BA in Business Economics from UCLA and an MBA in Finance with honors from Columbia Business School. She has also made regular appearances on MSNBC and CNBC on "App Wars", "Your Business" and "Crowd Rules" as a startup investor. She is a mother of three and lives with her family in New York City.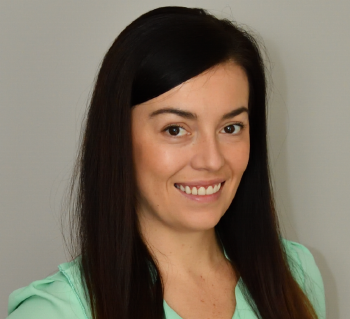 Associate Research Scientist 
Columbia University's Department of Biomedical Engineering
Kacey's research focuses on engineering multicellular systems from pluripotent stem cells, including the advanced maturation of iPSC-derived cardiomyocytes into mature, functional cardiac microtissues. Dr Ronaldson-Bouchard has an interest in integrating multiple engineered tissue models for studying inter-organ interactions, towards the development of patient avatar models for the realization of personalized medicine. She has published papers in journals including Nature, Nature BME, Nature Protocols, Cell, and Cell Stem Cell, and is a co-founder of TARA Biosystems, an NYC-based start-up company focused on engineering advanced cardiac models for drug discovery, testing, and precision cardiology, and a co-founder of Link Biosystems, a NY-based start-up company focused on democratizing precision medicine through accessible bioengineered solutions.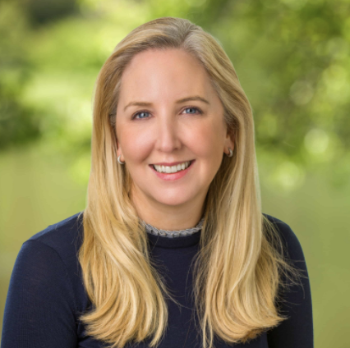 Vice President, Client Advisory
Jordan Park
Monica joined Jordan Park in 2021. Prior to Jordan Park, she created, built, and managed the global consumer goods brand, Solemates. She previously worked in the Investment Management division of Goldman Sachs; both in Private Wealth Management and in Fixed Income. She is a volunteer for Georgetown University's Georgetown Scholarship Program (GSP), where she mentors exceptional undergraduate students.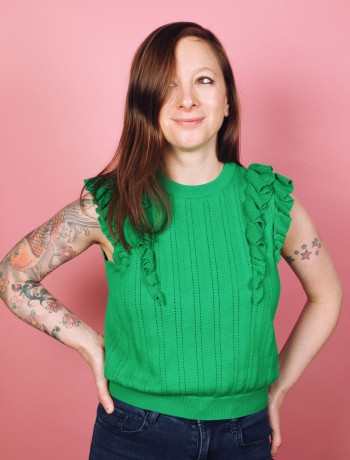 CEO 
Porteñas Foods
Carmen Ferreyra is an entrepreneur, independent curator, and art producer based in Brooklyn, NY. She completed her MA in critical and curatorial Studies in modern art at Columbia University in 2013, and in 2010 earned a BA in art history and French also from Columbia University. 
Carmen's history is a classic: she immigrated to the US 22 years ago, with a few hundred dollars, and today, she's the CEO of Porteñas Foods, a company she co-founded in 2018, as well as Director of the Curatorial Program for Research, a non-profit organization she founded in 2015, with offices in Brooklyn and Stockholm. As a curator, she has directed eleven art fairs in London, Miami, and New York. 
Porteñas Foods is a women-owned business whose focus is to bring Argentina's culture of friendship to the US, through South America's best-loved beverages, meals, and treats. As an active member of the Immigrant, Hispanic and Queer community of North Brooklyn, Carmen fosters at Porteñas an inclusive environment where everyone feels welcome.
Since March 2020, Carmen lives in a constant pivot, making sure both her business, professional and personal life, stay not just afloat, but thrive. With Porteñas, she has won 12 grants: NYC Employee Retention Grant, US Small Business Chamber, Red Backpack  Fund by Sara Blakely, Ureeka & Facebook Grant, IFundWomen, Barclays, DoorDash (twice), Ureeka & Google PowerUp Hispanics in Philanthropy, SIA Scotch Whisky, One Fair Wage, and the Small Business NYC Resilient Grant. In the midst of the pandemic, Porteñas partnered with Chef Jose Andres' World Central Kitchen to serve healthcare workers, changed operations to serve curbside, opened a second store, grew from 2 to 8 employees, and has served their products to over 10 cafes in New York and Virginia. In March 2020, Carmen also co-founded Project 2.8, the first accelerator for female founders at Columbia Venture Community, and since November 2020, she has joined New York City Taskforce on Racial Inclusion and Equity, NYC Division of Business Services, volunteering mentoring hours, and offering new support structures for Small Businesses in New York City.
Founder
sundays
Amy Ling is passionate about wellness, and she brings that mindset to sundays—a wellness-inspired nail care brand—which she founded in 2017.  
From an early age, Amy had an interest in mindful living, and through meditation and health retreats she learned how intentional living can benefit her love of beauty. After graduating beauty school, she opened her first salon in 2012. Amy soon discovered the need for a nontoxic nail salon when she realized nail products were filled with harmful ingredients that had a negative effect on client's nails as well as the health of salon owners and technicians. Surprisingly, Amy was not able to find alternative non-toxic salon products on the market. They simply weren't readily available. It seemed like it was time to change that.
Amy teamed up with an expert chemist to develop a cruelty-free and non-toxic nail polish line, which is the signature product of the sundays salon experience! As a "10-Free" product, our polishes do not contain 10 of the most dangerous chemicals found in other polishes. 
You will find sundays to be so much more than a nail salon. It is a close-knit community of folks who are passionate about wellness! Visiting sundays online or in one of their studios is quite an experience, providing inspiration and support while guiding you on your journey in wellness. Amy is super excited to meet you, and to share the adventure along the way!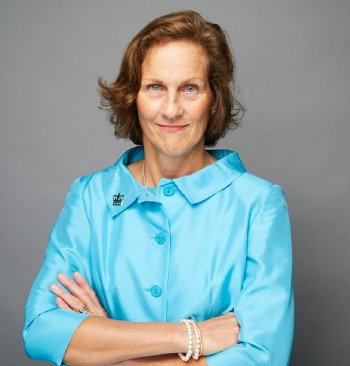 Associate Vice President
Environmental Health & Safety
Columbia University
Before joining Columbia University, Dr. Crowley worked at NewYork-Presbyterian Hospital and
fulfilled various positions including Director of Occupational Health Services, Administrator for
House Staff, and staff Physician Assistant. She holds both a Master's in Public Health (MPH)
and a Doctorate of Public Health (DrPH) from Columbia University, Mailman School of Public
Health (MSPH) and received I. Bernard Weinstein Academic Excellence Award in
Environmental Health Sciences. She is a board-certified Physician Assistant with a Bachelor of
Science and Physician Assistant Certificate from SUNY Stony Brook Health Sciences. Dr.
Crowley's professional interests include occupational medicine, workplace safety and
prevention, environmental stewardship, emergency management, and leadership.
Dr. Crowley is an active member of the Columbia Alumni Association (CAA) Women's
Leadership Advisory Group, former co-chair. She has participated in numerous panels for
Women Leading Change, including Columbia Alumni Leaders Weekend and was co-chair of the
University's inaugural Women's Conference, She Opened the Door (February 2018). She is
currently a member of the CAA Strategic Planning Task Force and the Alumni Medalist
Committee (2019-2023). Dr. Crowley is a past president of the Mailman School Alumni Board,
served on the Board of Directors (2005-2018), was a member of the Governance Committee
which includes selection of the annual Allan Rosenfield Alumni Award and the Outstanding
Recent Alumni Award, and served on the Mailman DrPH Strategic Planning Committee. She is
the founding editor of the e-Mailman, the Newsletter of the Alumni Association. Previously Dr.
Crowley served on several other boards including: the American Association of Physician
Assistants in Occupational Medicine (AAPA-OM) and was former president, the Hospital
Employee Health Directors of Greater New York, and the Advisory Board for the Mt. Sinai Irving
J. Selikoff Occupational Health Clinical Center. Dr. Crowley is a 2017 recipient of the
University's highest Alumni Medal Award where alumni are recognized for building Columbia's
community.
In her spare time, she enjoys spending time with family and friends, is an avid skier, hiker and
participates in multi-sport training and participation in long-course triathlons.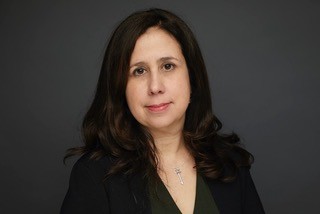 Co-Founder and Executive Officer
Bia Energy
Dr. Rodriguez is Co-Founder and Executive Officer of a late development stage energy production company, where she is leading all aspects of technology and commercial development as well as financing.
Ana was previously a Group Director in the Printed Circuit Board and Systems Division at Cadence Design Systems, where she led the integrated design platform initiative for system-level products and defined alliance partner solutions.  Prior to Cadence, she was a Managing Associate at PricewaterhouseCoopers where she led a large variety of consulting engagements in manufacturing, technology solutions, and product development.
Ana has a PhD in Materials Science and Engineering from the University of Texas and an MS and BS in Materials Science and Metallurgical Engineering from Columbia University. Ana has held various board and alumni leadership positions at SEAS and Columbia University and is co-chair of the Alumnae Leadership Group and the Engineering Development Council.
On February 9, 2020, more than 600 members of the Columbia community came together for She Opened the Door 2020, a day of inspiring programming that celebrated 100 years since the ratification of the 19th Amendment that granted women the right to vote.
Weren't able to make it? Check out the keynotes below, and stay tuned for upcoming She Opened the Door events! 
The She Opened the Door initiative, which began with a historic conference in New York City in 2018, aims to enlighten, educate, elevate, and to empower Columbia women across the University.
She Opened the Door fosters this powerful network of women, whose connection with Columbia broadens their potential and impact in the world, both personally and professionally.
Members of the Columbia Alumni Association can join the email list to stay in the know about future She Opened the Door events and initiatives.
The 2020 Open the Door fundraising initiative invited members of the Columbia University community to celebrate the inspiring mentors, trailblazers, and champions who have opened the door for them by making a gift in their honor to a Columbia school, program, or cause of their choice.

A sincere thank you to all participants! Because of your collective impact, you have created new opportunities for Columbia students, faculty, and researchers.
While this fundraising initiative concluded on International Women's Day, March 8, 2020, there are still ways to stay connected with Columbia's powerful, inspiring alumnae network. Sign up for the She Opened the Door email list to stay in the know about upcoming opportunities.
April 7, 2020: She Opened the Door Alumnae Digital Networking Hour (Online)
 
February 9, 2020: She Opened the Door 2020 (NYC): The event, which celebrated 100 years since the ratification of the 19th Amendment that granted women the right to vote, featured keynotes by  Christiane Amanpour P: '23CC, Nobel Laureate Leymah Gbowee, Poppy Harlow '05CC, and New York Attorney General Letitia James.
 
November 15, 2019: Panel Discussion (Atlanta) Featuring Jovita Moore '90JRN, Rickey Bevington '01BC, Roxann Smithers '99CC '02LAW, Edvige Jean-Francois '91JRN
 
November 2, 2019: RBG Exhibit Tour at National Museum of American Jewish History (Philadelphia)
 
October 15, 2019: From Farms to Incubators: Telling the Stories of Women Entrepreneurs in Agtech (NYC)
 
October 3, 2019: Women Entrepreneurs, Parity & Inclusion: A Conversation with Sallie Krawcheck '92BUS (DC) 
 
June 20, 2019: LinkedIn Networking Night (NYC): Networking reception and LinkedIn best practice-sharing by Lauren Mack '06JRN and Vyju Manian '87SEAS
 
May 9, 2019: Conversation with Maryam Banikarim '89BC, '93SIPA, '93BUS (LA)
 
May 1, 2019: What the Constitution Means to Me Viewing (NYC): Theater outing and talkback with Producers Jon Bierman '83SOA, Aaron Glick (SOA Theatre Fellow), Rachel Sussman (SOA Theatre Fellow), and General Manager Danielle Karliner '13SOA
 
April 24, 2019: Writing the Balance (DC): Amy Padnani, creator of The New York Times "Overlooked" spoke on how women across disciplines are fighting for gender equality by revising history's dominant narratives
 
March 13, 2019: On the Basis of Sex Screening (Sweden): Screening of the biographical legal drama film is based on the life of Supreme Court Associate Justice Ruth Bader Ginsburg '59LAW
 
March 5, 2019: A Conversation with Ursula Burns '82SEAS and Mary Boyce (NYC): Watch the discussion between Boyce, the dean of Columbia Engineering and Burns, the CEO of VEON
 
March 2, 2019: Panel Discussion (Singapore): AWARE's Corinna Lim '99SIPA, Disney's Jessica Pouleur, and CXA's Rosaline Koo '88BUS shared stories of who has empowered and opened the door for them
 
Jan. 28, 2019: Networking Night (NYC): Roundtable student-alumnae networking and discussions on networking best practices
 
Oct. 11, 2018: Gloria: A Life (NYC): Viewing and talkback with Director Diane Paulus '97SOA
 
May 5, 2018: RBG Documentary Screening (NYC): Viewing and talkback with the film's director Betsy West, a Columbia Journalism School professor
 
Feb. 10-11, 2018: First University-Wide Women's Conference (NYC): View hours of inspiring sessions captured from the event, including talks by Abigail Disney '87GSAS, '94GSAS, Supreme Court Associate Justice Ruth Bader Ginsburg '59LAW, and Poppy Harlow '05CC.