Celebrate Pride with Columbia Alumni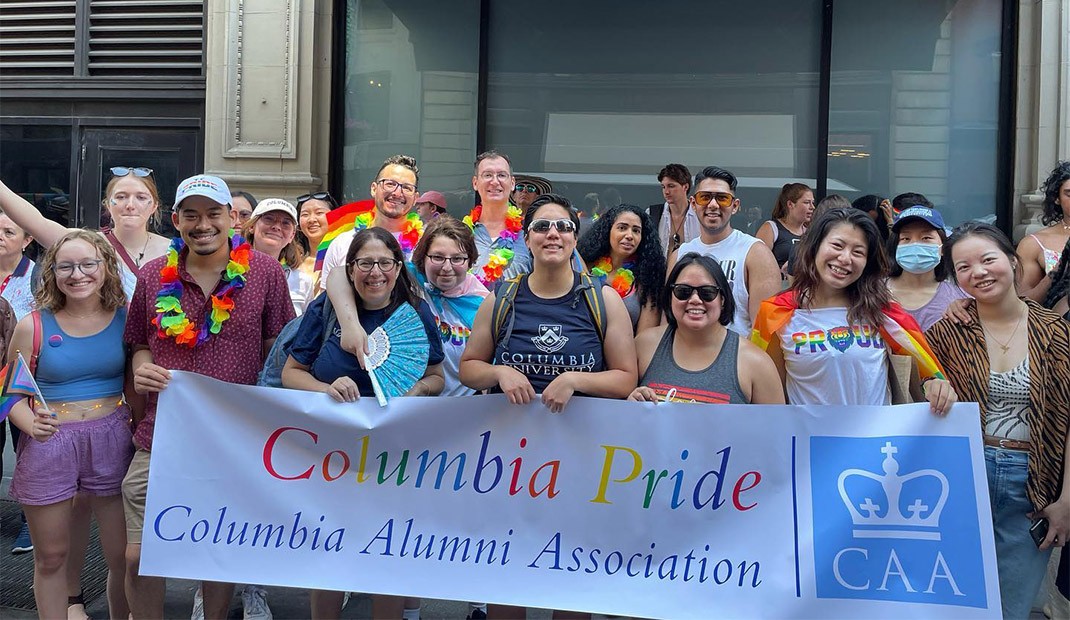 June is Pride month and there are many opportunities to celebrate it with your fellow Columbia Alumni. 
Columbia Pride has assembled a list of the in-person events coming up in New York City and around the country. If you're planning to attend Columbia Reunion, there are also events available over the weekend.
In New York City
Aids Diva: The Legend of Connie Norman Screening
Tuesday, June 6, 6:30 p.m. EDT
Dante Alencastre '83CC, a working artist/filmmaker/activist, hosts this free screening and Q&A at The (LGBTQ+) Center.
Brunch with Columbia College Women and She Opened the Door
Sunday, June 11, 11 a.m. EDT
A brunch at Cowgirl NYC in celebration and recognition of Columbia's LBT+ community. Tickets include a brunch buffet and unlimited alcoholic and non-alcoholic beverages. Event capacity is limited.
Our Son Tribeca Film Festival Screening and Happy Hour
Featuring Producer Alex Peace '17SOA
Wednesday, June 14, 6 p.m. EDT
This world premiere tells the story of Gabriel who, fed up with the state of his relationship, files for divorce from his partner of 13 years, Nicky. Thus begins their complex journey to find themselves and support their son along the way.
NYC Pride March
Sunday, June 25, Noon EDT
Columbia Pride invites all LGBTQIA+ Columbians and allies to join us in the annual tradition of marching in the NYC Pride March. Don't miss out on this amazing opportunity to build community and show your pride!
Around the Country
Pride Month Kick-Off in Los Angeles
Thursday, June 1, 5 p.m. PDT 
Columbia Pride and Columbia SoCal invite you to an evening of celebration! 
Boston Pride Celebration
Wednesday, June 7, 6 p.m. EDT
Come celebrate PRIDE month with the Columbia Alumni Association of Boston!  
Pride Month Happy Hour Celebration Northern California
Thursday, June 22, 6 p.m. PDT
Join Columbia NorCal, Columbia Pride, and friends to celebrate our LGBTQIA+ alumni community!
Reunion Weekend Activities
Columbia Connects Spring Happy Hour
Friday, June 2, 5 p.m. EDT
Whether you live in the Tri-State area or are in town for Reunion Weekend, come together with the Columbia Alumni Association (CAA) Shared Interest Groups and Global Clubs!  
Undergrad Reunion, Columbia College, Columbia Schools of General Studies, Columbia Engineering
Thursday, June 1 - Saturday, June 3
Special events for the LGBTQ+ community will be available to members of classes ending in '3 and '8: 
LGBTQ+ History Walking Tour
LGBTQ+ Activism at Columbia in the Early '80s panel
LGBTQ+ Reception