Columbia+ Launched to Alumni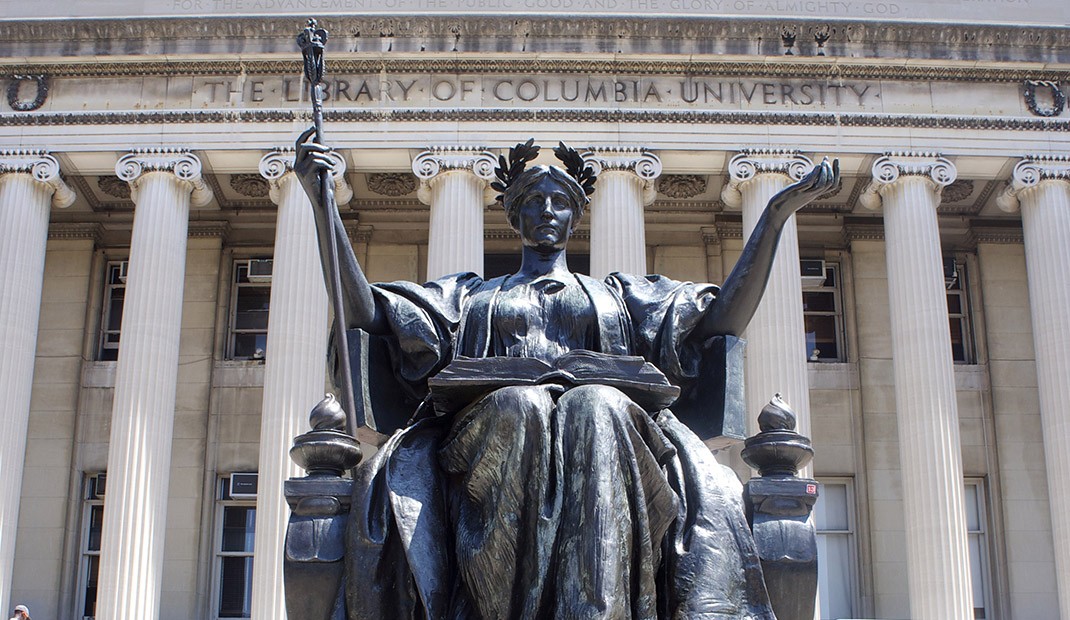 Columbia+ serves as a one-stop hub for access to non-degree courses, events, and podcasts from across Columbia's campuses and Global Centers.
On May 23, Columbia launched a new online lifelong learning platform to members of the Columbia community, ahead of a public launch planned for the fall. Columbia+ covers topics ranging from the frontiers of discovery to the traditional liberal arts, bringing together content from across Columbia's array of academic programming. Columbia+ provides access to non-degree/non-credit academic courses, live-streamed and recorded events, podcasts, and other digital content, and connects learners and those seeking professional development with world-renowned faculty and thought leaders.
"Columbia+ enables sustained intellectual engagement with our alumni throughout their careers," said Mary C. Boyce, Provost and Professor of Mechanical Engineering "By bringing Columbia University's world-class faculty to global audiences, this new online platform offers unprecedented access to courses, events, and podcasts featuring pathbreaking scholars and innovators from the liberal arts to the frontiers of discovery to artificial intelligence."
Alumni are the first members of the Columbia community to have access to Columbia+ and can enter the code ALUM2023 at checkout to receive a $50 discount. This code can be applied to each and every course hosted on Columbia+. 
All in One Place
Columbia+ brings together offerings previously accessible across a range of other sites and online platforms, making them available and discoverable by everyone, regardless of their academic affiliation, location, or schedule. 
At launch, the platform features more than 60 non-credit courses in areas such as AI & Data Science; Business & Management; Climate; Computer Science; Finance & Economics; History; Policy & Governance, and more. New content will be added on a regular basis, in collaboration with partners across the University.  
Alongside these academic offerings are listings of upcoming live-streamed educational events, a video archive of past events, a comprehensive listing of podcasts produced across Columbia, and easy access to library resources.
Access
Members of the Columbia community, including alumni, can log into the platform with their UNI, or create a new account with a non-Columbia email address. 
When access expands in the fall, the general public can create accounts and further their education goals.
Feedback and FAQs
The Columbia+ team also welcomes your feedback on both the platform and the offerings. Please share your thoughts here.
Visit the FAQ page for answers to some commonly asked questions.
If you have additional questions about the platform, please email [email protected].