Columbia University Commencement 2023
On May 17 Columbia held the Commencement ceremony of its 269th academic year. The weather was perfect for celebrating the Class of 2023 and Trustee and former Columbia Alumni Association (CAA) Chair Keith Goggin '91JRN had the opportunity to personally welcome them to the alumni community!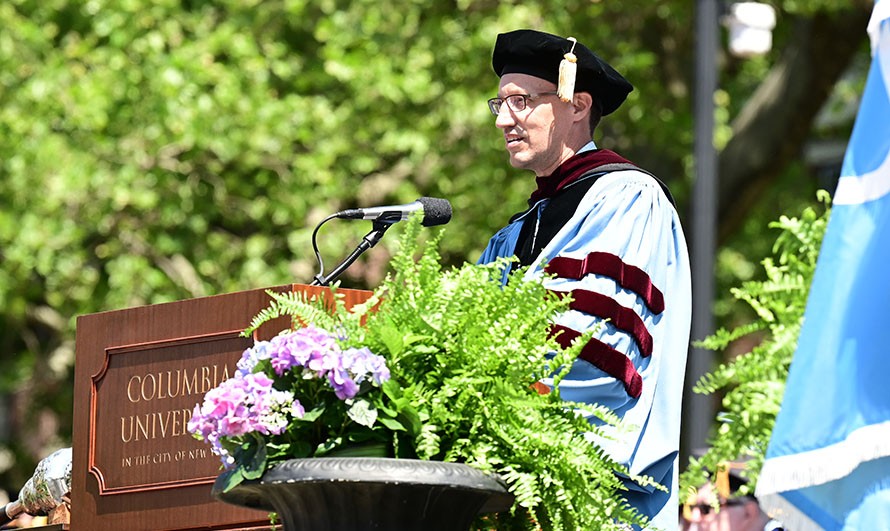 It was also an opportunity to celebrate the tenure of President Lee C. Bollinger who, after two decades of memorable Commencement speeches, delivered his final address. 
"I like to think that we are graduating together. I'm sure that you and I both will hold this moment in our hearts for the rest of our lives."
-President Lee C. Bollinger
Incoming President Nemat "Minouche" Shafik was also in attendance and received an honorary Doctor of Laws.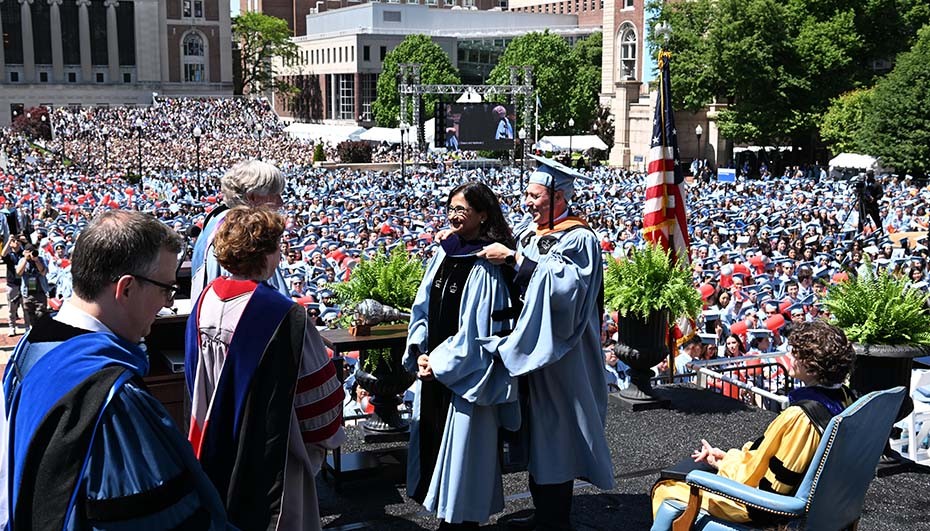 Additional Honorary Degrees went to Trustee Chair Jonathan Scott Lavine '88CC, Jeannie Bachelor Lavine, and playwright Katori Hall '03CC, among other luminaries.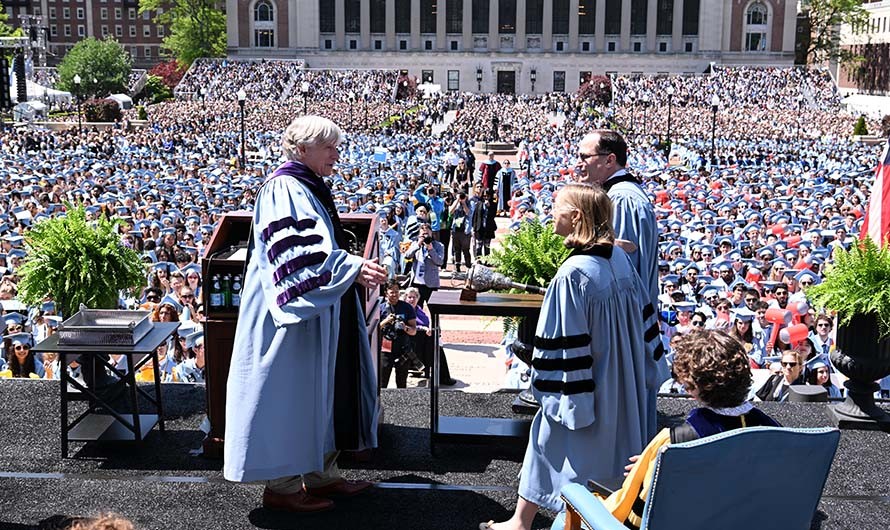 The ceremony also honored the 2023 Alumni Medalists, recognized for their efforts to build Columbia's community. The CAA will continue to honor their accomplishments throughout the year.
When it was over, the Empire State Building again glowed Columbia blue.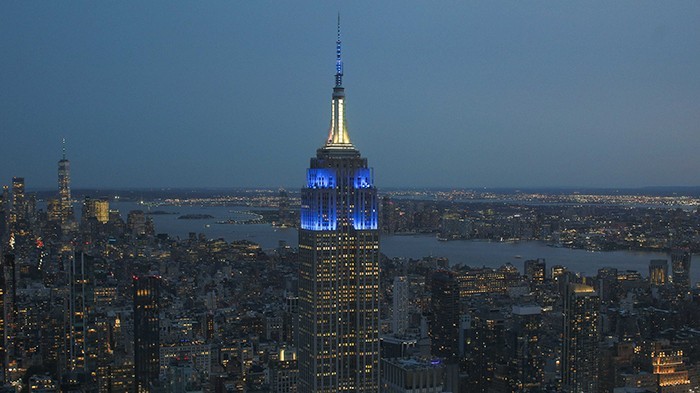 Watch President Bollinger's 2023 Commencement Address
See Incoming President  Nemat "Minouche" Shafik Receive an Honorary Degree
View the Complete 2023 University Commencement
Browse the full selection of videos from Commencement and School Class Days.
Join us in officially welcoming the Class of 2023 to the Columbia Alumni Association!