Glance from the Edge, a New Film by Columbia Alumni and Students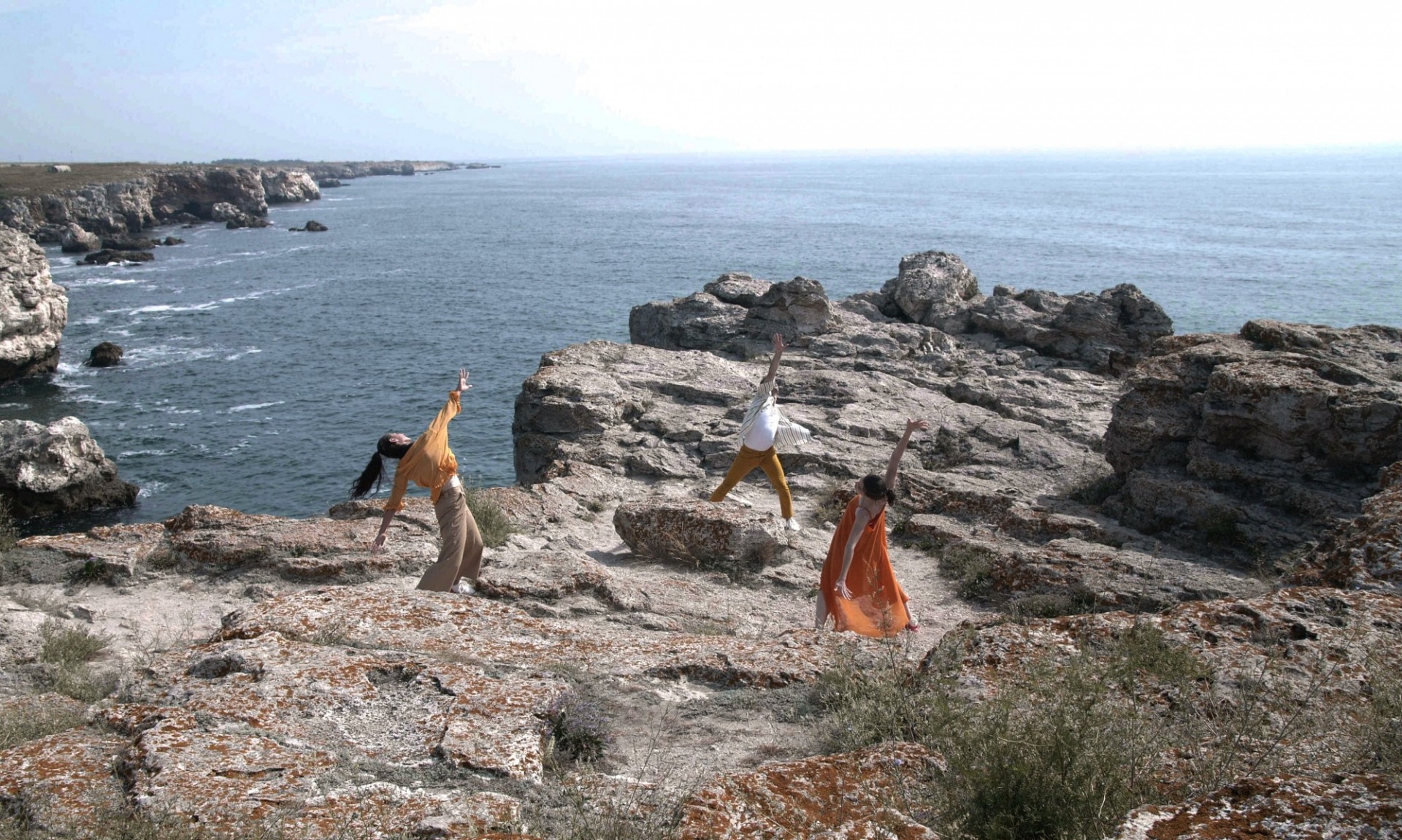 Glance from the Edge is a Bulgarian-American collaboration between co-directors and choreographers Kosta Karakashyan '19CC and Stephanie Handjiiska, director of photography Kevin Chiu '17SEAS, composer Julien Leitner '20CC (stage name Jude Icarus), and line producer Lora Beltcheva '19CC. The project is supported by the National Culture Fund of Bulgaria, Derida Dance Center, and is an associated project for Plovdiv 2019 - European Capital of Culture. 
Glance from the Edge is a short film about six individuals, who find themselves swept across a tapestry of twelve Bulgarian landscapes as they struggle to establish relationships, place, and belonging. Through the medium of dance, their interwoven stories of growth and loss offer a glance from the edge of the human condition and its inherent dangers.
In this new film, the team of Columbia students and alumni take us on a journey across 12 Bulgarian landscapes such as the Prohodna Cave with its iconic God's Eyes, the Submerged Church, Sunny Beach, Bulgaria's lavender fields, the Ovech Fortress, and the Tylenovo rock arch.
The team of Karakashyan, Chiu, and Leitner previously collaborated on the documentary dance film Waiting for Color about the ongoing LGBTQ+ persecution in Chechnya, which has been screened across 12 festivals around the world and presented at Lincoln Center earlier this year.
Karakashyan, produced, directed, and choreographed the film in collaboration with fellow Bulgarian artist Stephanie Handjiiska. 

"Stephanie and I came up with the idea for a dance film across different locations while we were working together on a project in Egypt, and we would do short improvisational dance videos all across Cairo -- at the pyramids, in front of our hotel, on the street," he said about the process. "We realized the potential of dancing in relation to a space and we wanted to do it in our own Bulgarian context. I've previously worked with Jude and Kevin closely on a variety of projects and knew I had to bring them to Bulgaria to help our vision come to life in the best possible way."
The team wrapped up principal photography in July 2019 and are beginning post-production and looking for an international distribution partner. They are planning premieres in Sofia and Plovdiv in Bulgaria as part of the program for Plovdiv 2019 - European Capital of Culture and a theatrical release in the country. They are hoping to bring the film stateside and encourage you to follow along on social media!
Social Media:
https://www.facebook.com/glancefromtheedge
https://www.instagram.com/glancefromtheedge/
About the Team
Beltcheva graduated from Columbia College with a bachelor's degree in Economics and Sustainable Development. Having grown up in Bulgaria, Beltcheva was excited to participate in an international collaboration shot in her home country. This fall, Beltcheva will be moving to Hungary to start work at McKinsey & Company, but is looking forward to getting involved in more creative projects.
Chiu is a New York-based director of photography who has been working for the past four years on commercials, music videos, and short films for an assortment of corporate and artistic clients. Chiu has a strong affinity toward dance and has worked closely with many choreographers on their projects.
Icarus is a recording artist, multi-instrumentalist, and composer whose work spans genres and mediums in the pursuit of authentic expression, personal empowerment, and meaningful change. His compositions have been featured in the internationally-acclaimed documentary dance film Waiting for Color and at the Alvin Ailey American Dance Theater. Most recently, Icarus wrote, produced, and recorded his forthcoming debut album Cloud 9 under the tutelage of Grammy-winning producer Tiger Roberts.
Karakashyan is a Bulgarian director, choreographer, and writer, investigating how to nurture tenderness, empathy, and intimacy in an increasingly anxious, violent, and political world. A two-time Bulgarian National Ballroom Champion, Karakashyan has performed and choreographed on Dancing With the Stars Vietnam and across Bulgaria, Canada, Germany, Norway, Vietnam, and Japan. Under his creative agency Studio Karakashyan, recent works include directing music videos for artists and the documentary dance film Waiting for Color about the ongoing LGBTQ+ persecution in Chechnya.