Meet the CAA's New Board Members and First-Ever Co-Chairs
The Columbia Alumni Association (CAA) is making history during the 2021-22 academic year. This marks the first time that co-chairs (Michelle Estilo Kaiser '87CC, '92PH, '97VPS and Mary Kuo '92CC) have been elected to lead the worldwide alumni organization. It also represents the first time a Vagelos College of Physicians and Surgeons alum and an international alumni leader have been in the top position. This step recognizes our unique post-pandemic reality, which the CAA seeks to address in engaging a broader swath of alumni and students. Michelle and Mary will lead several very important initiatives over the next two years, including the development of the next five-year strategic plan (CAA 2027). The plan will build upon the recent work of the CAA Task Force on Belonging to create programs, communications, and volunteer and leadership opportunities that offer all Columbians the opportunity to feel welcomed and included. The CAA will also launch the CAA Scholarship program this September, addressing financial, career, and life concerns for students across all 17 Columbia Schools.
There were also four new members elected to their first term. They represent a diversity of skills, thought, geography, and interests. Nicole Bullock '10GSAS presently serves as president of the CAA Club of Zurich and brings business development, strategic planning, and academic rigor. Peter Kang '05CC has been a pivotal member of the CAA Marketing and Digital Initiatives Committee and brings marketing, new media, and brand development. Danielle Maged '89CC, '97BUS is active in the Alumnae Leadership Group and Columbia Alumni Leaders Experience (CALE) programming and brings a wealth of experience from both the commercial and non-profit sectors, focused on entertainment and sports. Augie Cheh '89SEAS, '91BUS has served in several University roles, including ATNC and most recently, SPC. He brings private sector experience and a strong understanding of complex organizations.
Read more about each new Board member below.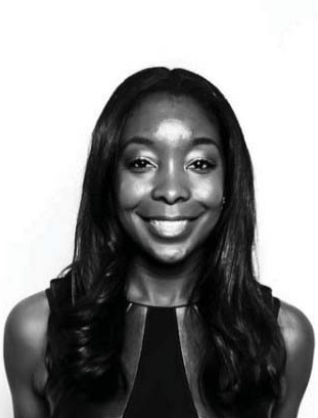 Nicole Bullock '10GSAS
Nicole is originally from Harrisburg, Pennsylvania. She attended Spelman College for her Bachelor's in Biology, Columbia University for her Master's in Biotechnology, and Imperial College Business School London for her MBA. She has over 12 years of international experience in the Pharmaceutical and Biotech Industry. She has led multi-million/billion dollar complex transformational global projects, programs, and strategic initiatives from concept to completion and post-merger integration in large-scale organizations. She is a board member of Leaders on the Horizon with Safe Horizon, a global ambassador for the Women's Brain Project, a volunteer and advocate for the Joyful Heart Foundation and Breast Cancer Society, an international executive committee member for the U.S. Presidential Campaign (2015-2016), a global ambassador and advocate for the U.S. and Swiss Multiple Sclerosis Societies, and more. Nicole enjoys the arts, sports, traveling around the world, learning new languages, and immersing herself in new cultures. Nicole spends her time between her residence in Europe and the United States.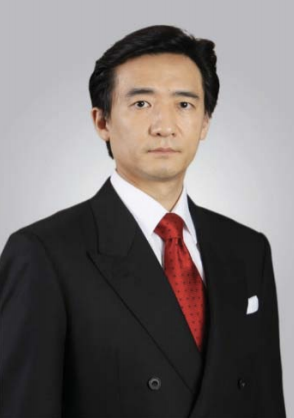 Augustus "Augie" Cheh '89SEAS, '91BUS
Augie was president of Janus International, where he oversaw all of Janus' non-US businesses in the UK, Europe, the Middle East, and Asia Pacific until 2017. He served on Columbia's Aumni Trustee Nominating Committee between 2016-20 and on the board of Columbia Business School's Tamer Center for Social Enterprise between 2014-21. He is a member of the Board of Advisors to International Care Ministry in Hong Kong (ICM), an organization committed to fighting ultra-poverty in the Philippines. He has also been intimately involved in a number of social and educational programs across Asia, including Mother's Choice Hong Kong, St. Stephen's Foundation, and Asia Charity Services. Augie received a BS in Electrical Engineering from Columbia Engineering and an MBA from Columbia Business School. Augie fervently believes that the Columbia connection is of utmost importance and hopes his international background could help further the CAA's vision and global presence, and to help more alumni to connect and reconnect.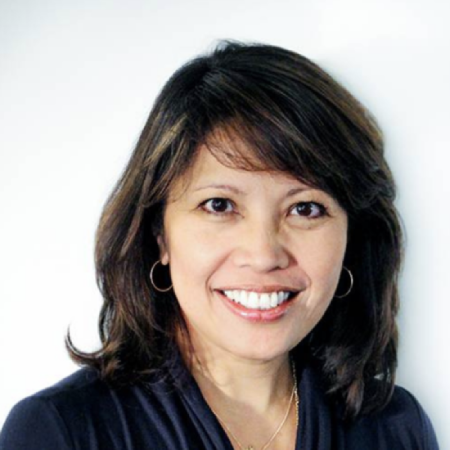 Michelle Estilo Kaiser '87CC, '92PH, '97VPS
Michelle graduated from Columbia College's first fully coeducational class, following her older sister Karen '85BC. She returned to Columbia University for graduate school, earning an MPH in Epidemiology in 1992 and an MD in 1997, before completing her training in internal medicine at the Hospital of the University of Pennsylvania and New York-Presbyterian/Weill-Cornell Medical Center. While a medical student at VP&S, she met her husband Michael, then a Columbia neurosurgery resident. Estilo Kaiser credits Columbia University's core values and her positive experiences in many Columbia communities as her inspiration to volunteer. She looks forward to trips with her girlfriends from college and medical school and considers many of Mike's neurosurgical residency colleagues as part of their extended Columbia family. In 2007, she re-engaged with Columbia, serving on her 20th College reunion committee. She joined the Dean's Alumnae Task Force in 2010, volunteered as an Alumni Representative Committee interviewer and mentor, is a member of the Alumnae Legacy Circle, and has served on the Boards of Columbia College Women (CCW) and the Columbia College Alumni Association, as Co-Chair of CCW Mentoring and Vice President, State of the College. Estilo Kaiser believes in the ideal of "One Columbia," because of her positive experiences across campuses. She participated in the CAA 2023 Task Force and is currently a member of the CAA Board. She served on the Columbia University Senate as an Alumni Senator from 2018-2021. She is co-chair of the Alumni Relations Committee and also serves on the External Relations, Budget, and Campus Planning Committees. Michelle and Michael live in Ho-Ho-Kus, New Jersey, and are proud parents to Nicole '20CC, Cynthia, and Christopher '25CC.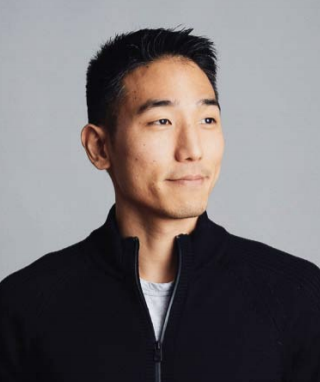 Peter Kang '05CC
Peter is an entrepreneur, investor, and a leader in the digital marketing and user experience space. He is the co-founder of Barrel, a creative and digital marketing firm that helps brands create meaningful connections with customers. Past and current clients include L'Oréal Paris, KIND, Barry's, Amazon, Soylent, and Macmillan. Peter also writes actively about running and scaling agency businesses, building a sustainable team culture, investing, and personal habits on his blog, PeterKang.com. He is also an active investor of public companies as well as early-stage startups. Peter and his wife Melanie live in Brooklyn with their son Grant.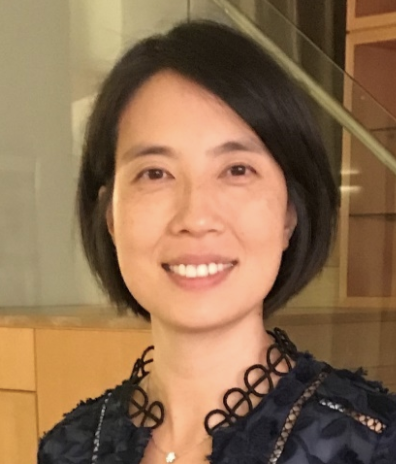 Mary Kuo '92CC
Mary graduated from Columbia College with a BA in Economics. She was a member of the Varsity Cross Country and Track and was the recipient of Columbia's Marion R. Philips Watch Award in 1992. After graduating, she worked in investment banking in NYC, and subsequently moved to Asia, where, over the last 20 years, she balanced raising her children (three sons, two of whom have graduated from Columbia, and one incoming freshman) with her commitment to volunteerism. As a child of immigrants, Mary understands and appreciates the impact of giving; her parents were granted scholarships to attend university in the US, her husband received scholarships to attend Columbia and Harvard, and she received the IBM Watson Scholarship to attend Columbia. It is both because, and in recognition, of that generosity that Mary's volunteerism has been dedicated largely to programs that aim to build a strong sense of community and belonging among immigrant communities, as well as among members of the Columbia community.
Mary has served as a core CAA Singapore volunteer for over a decade, and has led and co-organized programs for both students and alumni in Singapore and globally. CAA has provided a platform to help bring alumni together, no matter where they live in the world, to build and maintain a Columbia community whose ethos is to support, act as resources for each other and their communities, and to create a positive impact globally.  Most recently, in the earliest days of the COVID-19 pandemic in 2020, Mary, together with alumni in Asia and NYC, helped organize the mass distribution of desperately-needed PPE to alumni healthcare workers in NYC and at NYP-Columbia. She has also worked with alumni to organize events to raise funds for international charities. In 2018, Mary co-chaired the inaugural Singapore Ivy Ball, which brought together Ivy League alumni based in Singapore, to benefit vulnerable communities in India, Nepal, and Bhutan. She remains a dedicated athlete, and represented Singapore in the 19th Asia Masters' Athletic Championship. She is grateful for the inspiration and support of her husband and three children.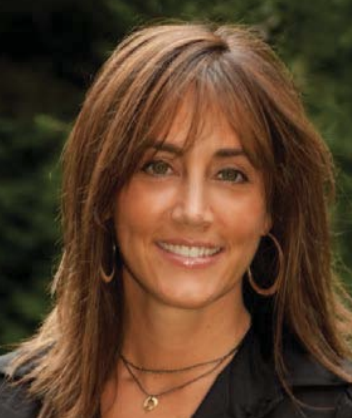 Danielle Maged '89CC, '97BUS
Danielle was most recently the chief growth officer for Global Citizen where she oversaw the organization's marketing, digital, product, communications, public relations, and content efforts worldwide. Danielle is also an operating advisor for the private equity firm Zelnick Capital Media (ZMC). She brings over 25 years of experience inspiring change, building purpose, running businesses, driving revenue, and developing brands. Her operating experience spans from Global Citizen to major media properties and sports leagues such as the NBA, ESPN, Fox Sports, FOX, and National Geographic, as well as some of the world's best-known brands such as StubHub/eBay and Madison Square Garden. She has been active in the Alumnae Leadership Group, She Opened the Door, and was a featured presenter at the Columbia Alumni Leaders Experience (CALE).