Meet the New CAA Chair and Board Members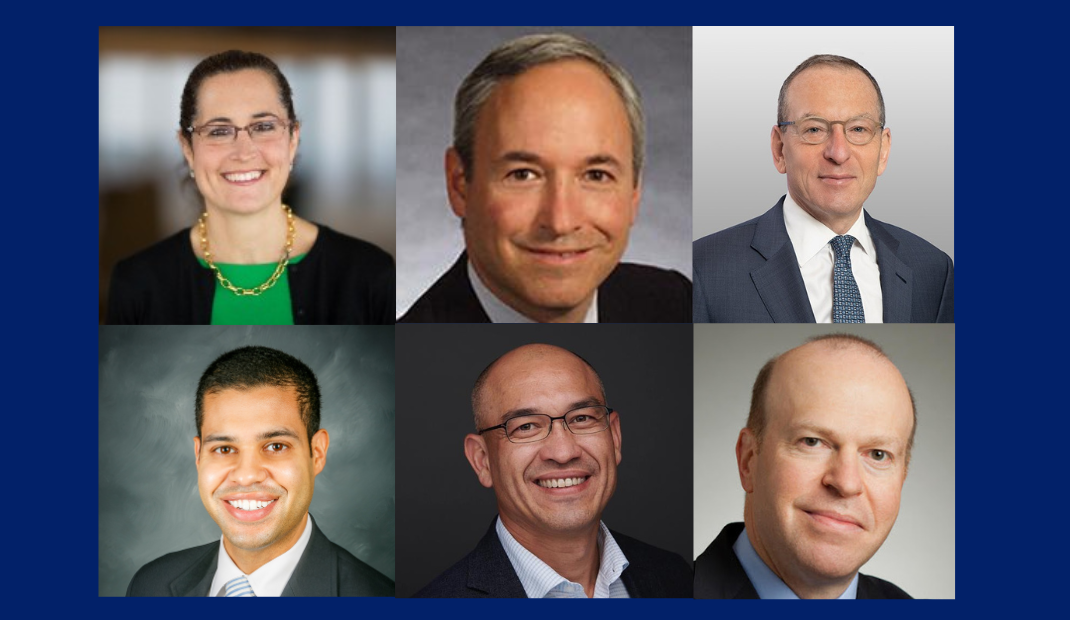 The Columbia Alumni Association (CAA) recently chose a new chair, Lisa Carnoy '89CC, Chair Emerita of the University Trustees, who has a notable history of engagement with the University. She has served as a member of the Columbia College Alumni Association Board, co-chair of multiple Columbia campaigns, and an Alumni Medalist in 2000, to name just a few of her many roles.
Carnoy shared how much she looks forward to leading the CAA Board:
"I'm excited to step into this role at such a pivotal time for the University and our alumni community. As we welcome a new president and continue broadening the reach of the CAA, I look forward to connecting with alumni across the globe and advancing our vision and mission."
The CAA also elected five board members to their first term this year. 
You can learn more about the interests, volunteer roles, and experiences of Carnoy and the newest board members in their brief bios below.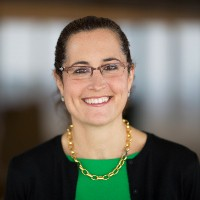 Lisa Carnoy '89CC
Lisa Carnoy is a seasoned financial executive who was most recently a partner and managing director of AlixPartners, serving as Chief Financial Officer and Head of Operations. She stepped down from the CFO role last fall to lead the search for Columbia's president and is now in transition. This spring, she expects to join two corporate boards.  Lisa has been engaged at Columbia since graduating from the College. She is Chair Emerita of the University Trustees and served as a member of the Columbia College Alumni Association Board and its Board of Visitors, where she was vice-chair. Lisa continues to serve on the University's Athletics Leadership Council.

In addition, Lisa has also co-chaired several Columbia Campaigns including Core to Commencement and the Columbia Commitment. Lisa was recognized with the John Jay Award, Hamilton Award, and Alumni Medal. Lisa has been a passionate advocate for diversity, co-founding several organizations including the Women's Leadership Council at Bank of America and the Women's Leadership Council for Athletics and Dean's Advisory Council at Columbia. Lisa earned her BA cum laude from Columbia and MBA from Harvard Business School. She and her husband David, a graduate of Columbia's School of the Arts, live on the Upper West Side with their four children. They are parents to a Class of '26 Columbia undergrad. 
Columbia Volunteer Positions:
Chair Emerita of the University Trustees, Columbia College Alumni Association Board Member and Board of Visitors Vice-chair, University's Athletics Leadership Council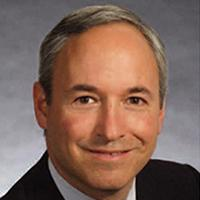 Roger Baumann '84SIPA, '85SIPA
Roger Baumann began his alumni involvement as a member of SIPA's advisory board on which he continues to serve. He later served as chair of SIPA's 60th Anniversary Celebration Committee, as co-chair of the school's annual Global Leadership Awards Dinner, and as the inaugural chair of the Executive Committee of the SIPA Alumni Association. In 2010, Mr. Baumann was a recipient of the Alumni Medal in recognition of his distinguished service and commitment to Columbia.

In addition to his MIA from SIPA, he holds a BA from Dartmouth College and an MBA from Harvard Business School. Prior to founding Artisan Advisors LLC, Mr. Baumann held senior-level positions at Fortress Investment Group, JP Morgan, Bear Stearns, Deutsche Bank, Bankers Trust, and James D. Wolfensohn Incorporated. He has successfully completed five New York City marathons as a member of Fred's Team, a runners group that raises funds to support pediatric cancer patients at Memorial Sloan-Kettering Cancer Center. Mr. Baumann, his wife, and their three sons live in New York City.
Columbia Volunteer Positions:
SIPA  Advisory Board: Member, SIPA's 60th Anniversary Celebration Committee Chair, SIPAGlobal Leadership Awards Dinner Co-chair, Executive Committee of the SIPA Alumni Association Chair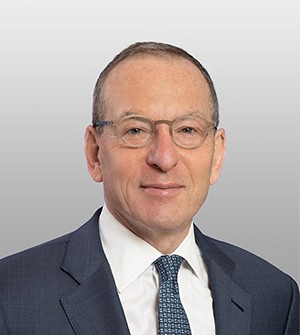 Lanny A. Breuer '80CC, '84SIPA, '85LAW
Named by the National Law Journal as one of the 100 most influential lawyers in America, Lanny A. Breuer is the vice chair of the law firm Covington and one of the leading trial and white-collar defense attorneys in the United States. He specializes in helping clients navigate financial fraud, anti-corruption, money laundering, securities enforcement, congressional, environmental, and other criminal and civil investigations presenting complex regulatory, political, and public relations risks. 
Breuer is a recipient of the Columbia College 2020 John Jay Award, a fellow of the American College of Trial Lawyers, master emeritus of the Edward Bennett Williams Inn of Court, and a member of the Council of Foreign Relations.  He is also a board member of the Anti-Defamation League Mid-Atlantic Region, the Council for Integrity, and the Washington DC Police Foundation. He has been recognized by numerous national publications as one of the country's premier defense lawyers, including by Chambers Global, Chambers USA, Legal 500, and Ethisphere, and has successfully defended dozens of institutions and individuals in high-stakes criminal and civil cases.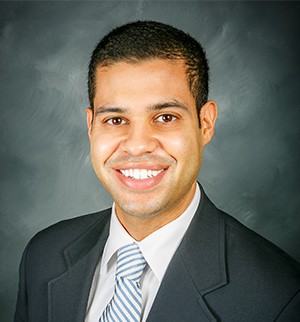 Carlos Cuevas '05CC, '12SIPA, '12PH
Carlos is the Associate Vice Chancellor for Health Policy & Strategy at the State University of New York (SUNY). In this role, Carlos leads the Health Policy and Research Team within the Office of Academic Health and Hospital Affairs (AHHA) at SUNY System Administration. His work supports the strategic direction, finance, operations, and mission of SUNY's four academic medical centers, three tertiary care hospitals, the College of Optometry, the Long Island Veterans Home, and other health care initiatives. A native New Yorker, Carlos was born in the South Bronx and currently lives in Albany, NY. Carlos earned a BA from Columbia College (NY), an MPA from Columbia's School of International and Public Affairs (SIPA), and an MPH from Columbia's Mailman School of Public Health.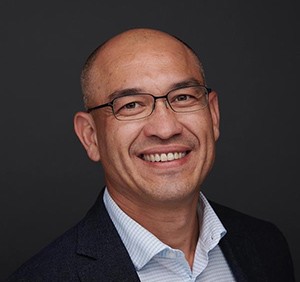 Peter Mach '95CC, '96SIPA
Born and raised in Saigon of Vietnam, Peter graduated from Columbia University with a BA in 1995 and a Master's degree in 1996. He worked in finance as an Executive Director at Goldman Sachs in New York and Hong Kong between 1996 and 2002 and as a Managing Director at Credit Suisse in Hong Kong between 2002 and 2007. In 2007, Peter co-founded Vietbridge Capital, a fund management company that specialized in investing in equities and real estate development projects in Vietnam.
In 2011, Peter was a partner at the hedge fund HDH Capital Advisors in Singapore, which specializes in M&A and investing with event-driven strategies across many sectors and instruments (equities, high-yield bonds, equity derivatives, etc.). In 2012, Peter established a non-profit educational organization called AMA Vietnam Ltd in Singapore, helping underprivileged students and teachers in Vietnam with scholarships and motivational work. In 2014, he co-founded Tanzanite International Ltd to invest in and develop luxury resort and residential properties in Vietnam. Peter is married with three children.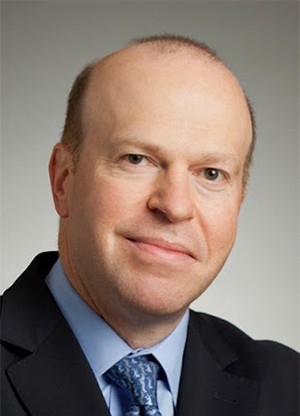 Jonathan Susman, MD '87CC
Jonathan Susman is a graduate of Columbia College and has been at the Columbia University Irving Medical Center for more than 23 years as an Interventional Radiologist, where he is the Clinical Director of the service and the founding Program Director of the highly competitive Columbia IR Residency, one of the first to be established anywhere. Jonathan served on and is a member of the CUIMC Task Force for Addressing Structural Racism. The team reported to the Acting Dean Anil Rustgi, is working with Dean Armstrong, and was instrumental in establishing a program to make our medical center a safer more collegial place to work and provide equitable, high-quality medical care. He also is on the Executive Committee of the CUIMC Academy of Clinical Excellence.
Jonathan was initially elected to the Columbia Senate in 2019, where he has ably served the medical center for the last 4 years as the representative of some 2000 constituents. Jonathan used that position to benefit the families of medical center employees during the pandemic by starting and directing a tutoring program by harnessing the talents and enthusiasm of students on the downtown campus. This huge enterprise morphed into Columbia Tutor Corps, partnering with the University. He has been a committed member of the Senate Alumni Affairs Committee since his election. Moreover, he was a member of the CAA 2027 Strategic Planning Task Force working to strategize to best harness the talent of the tens of thousands of Columbia alumni worldwide to serve our students and alumni and the broader community through innovative programs and cultivating a welcoming environment of inclusion and belonging for everyone.
Columbia Volunteer Positions:
Columbia Senate, Senate Alumni Affairs Committee, CAA 2027 Strategic Planning Task Force