Position Yourself For A Career Switch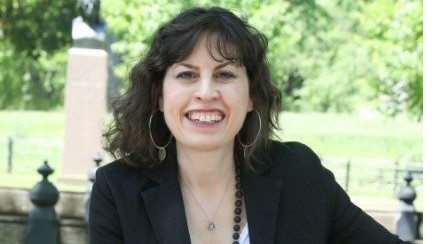 Columbia Career Coaches Network's Lenore Kantor '93BUS shares tips and approaches to help you transition to your next role more easily. 
Successfully navigating a career change can be challenging as you look to find a job opportunity in a new company, role, or industry. However, creating a path to your next role is not impossible with the right attitude and approach. With a clear focus, you can make progress to uncover the best new opportunities for you. 
Here are two approaches, along with some tips and an exercise to help you transition to your next role more easily. 
1) CHANGE FROM THE OUTSIDE IN: Are you clear about what you want to do?  Start by properly assessing and understanding what's needed for any new position you are pursuing. To avoid feeling stuck or overwhelmed by making a change, learn as much as possible about the new role's requirements so you are prepared.  
Do your homework to clarify the responsibilities and expectations of any new job you  are considering by following these steps: 
Search job boards: Start by reviewing relevant position descriptions online  (LinkedIn or Indeed are great sources) to develop a sense of what is involved.  Assess whether the required skills are suited to your background. 
Build your network in this new area. Whether switching jobs, industries, or companies, research players in the new space (both companies and individuals).  More information will help you uncover potential opportunities more easily.  Conducting informational interviews or outreach calls with people in your desired position and leveraging LinkedIn or your school's alumni network to connect with the right individuals. 
Refresh your messaging to align with your new focus. As you learn more about the job and requirements, ensure your resume highlights your abilities for potential employers to emphasize relevant aspects of previous jobs or work experience that translate to your new role. Emphasize relevant keywords (#hashtags) and skills employers are seeking. 
2) CHANGE FROM THE INSIDE OUT: One of the most critical switches you can make is shifting your mindset. Minimize impostor syndrome by believing you are capable of stepping into something new. While it's not about faking it until you make it, the more confidence you have will translate into being more effective in convincing others.
Build the skills needed for your new role. Confirm you have the right certifications or relevant background that's needed. Honestly assess whether you need to go back to school, take a training program or get a certification to build your expertise. Don't hold yourself back or limit possibilities. Gain as much experience as you can to demonstrate your ability to do the new job. 
Develop your story to effectively explain why you want to make a change
See it to be it. Confidently imagine yourself doing this new work. Do you need to shift your identity away from how you have seen yourself in the past into how you want to be now? Own your expertise so others can see the "new" you. 
Stay the course. Career switches are rarely straightforward as learning about a  new industry and building a network take time. Be patient with the process and stay focused on your vision. You can and will make the change if you commit to your goal and are realistic about the transition process. Consider a lateral move to get your foot in the door or taking a stepping stone approach to get more experience before landing exactly where you want.  
One way to get hired into your next role is to start doing the required work needed as soon as possible, ideally before getting the new title. Can you gain more experience in your desired work in a current job or outside activities, such as community work or volunteer projects, or are more training and skills needed? Notice when you undersell your abilities and start to doubt yourself—these are important clues that more work is needed on your self-confidence and shifting your beliefs. 
PERSONAL GROWTH EXERCISE 
Here is some growth work to help you prepare. Develop your TAGLINE by creating a one-sentence description of your new professional brand. This can be a powerful way to own and step into your new identity. While initially this may be aspirational and inspirational for where you want to be in the future, it can also represent who you are now. Use this opportunity to clearly state your value and what you want to be doing. Find a way to convey how your current background or approach applies to the work you want to do now.  
Here are some ideas: 
• Project manager with extensive event planning background  
• Detail-oriented business analyst seeking consulting role 
• Client-focused account manager with strong communications skills.  
Whatever your experience, own and communicate your unique story. Your tagline can become a header on your resume and LinkedIn profile or part of your elevator pitch. Not only will it help people better understand who you are and how you want to be perceived, it will also help you to authentically align your aspirations with your beliefs and actions. 
As you step more fully into your new identity it becomes easier to find and attract the next right opportunity for your professional development. 
As part of this exercise, explore various ideas and test different taglines to see how they sound. Notice how you feel as you start to claim your brand. While it may feel awkward at first, keep pursuing what you want to create. Making this mindset shift will help you create the path forward. And if you need some additional input, consider enlisting the perspective of friends, family, and former colleagues or work with a professional career coach who can help you gain more clarity on how to transition to your new identity and conduct an effective job search. 
---
Lenore Kantor is a transformational coach for heart-driven success and founder of Growth  Warrior where she guides emerging leaders, solopreneurs, and career changers to get RAW – Reimagine Authentic Work. You can learn more about strategy sessions, private and group coaching, and personal retreats at www.growthwarrior.co and schedule a complimentary growth call here: https://calendly.com/growthwarrior/strategy. 
Learn more about Lenore Kantor and the Columbia Career Coaches Network.