Columbia Filmmakers at Tribeca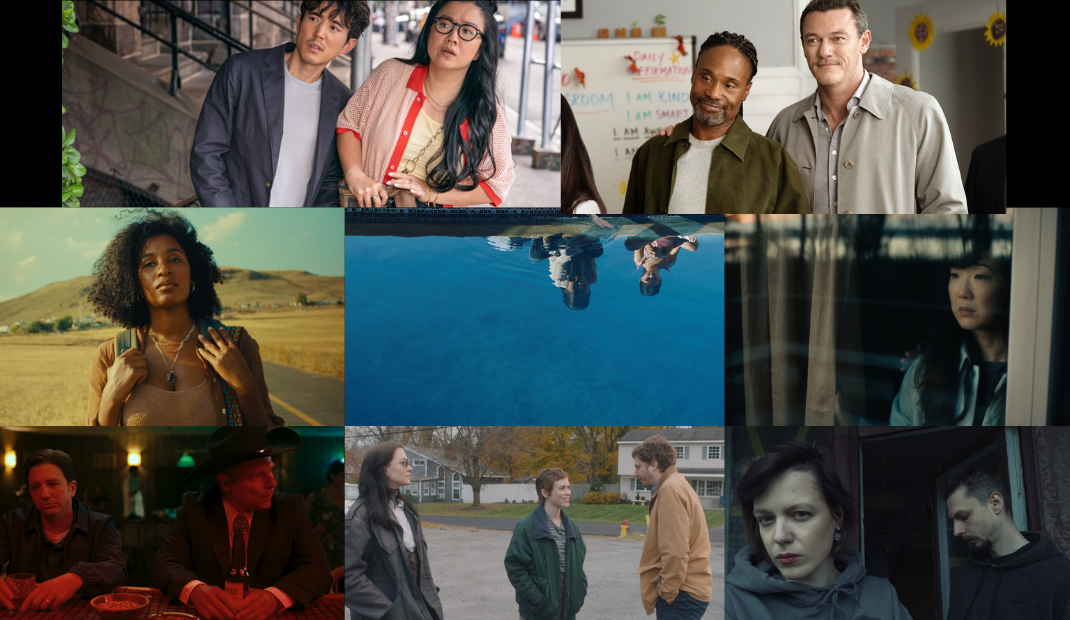 Columbia University returns to the Tribeca Film Festival this year to celebrate our filmmakers. 
From June 7–18, CAA Arts Access, in partnership with School of the Arts, Columbia University Entertainment, Asian Columbia Alumni Association (ACAA), and Columbia University Pride, are offering programs that vary from artist talks to screenings with happy hours. We hope you will join us at one or more of the following events:
Film, Festivals, & The Future Artist Talk/Reception
Tuesday, June 13, 6 p.m. EDT, Earl Hall
Tribeca Festival Audience Award-winner and 2023 Film Independent Best Feature nominee Ellie Foumbi '17SOA will discuss her journey from the School of the Arts through last year's festival circuit, as well as several exciting upcoming projects, with School of the Arts professor and renowned film historian Annette Insdorf. 
SOLD OUT Smoking Tigers Screening/Happy Hour
Sunday, June 11, 6 p.m. EDT, Village East by Angelika/The Penny Farthing
 World Premiere. Set in the early-2000s SoCal, Smoking Tigers follows a Korean American girl as she navigates derision and growing tensions while balancing the duality of her low-income family and wealthy, elite high school environment. Directed and written by Shelly Yo. Produced by Guo Guo. With Ji Young Yoo, Jung Joon Ho, Abin Shim, and Erin Yoo.
Writer & Director: Shelly Yo '18SOA
Our Son/Happy Hour/Screening
Wednesday, June 14, 6 p.m. EDT, Village East by Angelika/The Penny Farthing
World Premiere. Fed up with the state of his relationship, Gabriel files for divorce from his partner of 13 years, Nicky. Our Son is the story of their complex journey to find themselves and support their son along the way in. 
Producer: Alex Peace '17SOA
SOLD OUT Shortcomings Happy Hour/Screening 
Saturday, June 17, 5:30 p.m. EDT, Village East by Angelika/The Penny Farthing
New York Premiere. Shortcomings is a biting satire following the romantic journeys of its trio of protagonists, led by an appealingly misanthropic Justin H. Min, Shortcomings is a charming, witty, and hilarious directorial debut from Randall Park. 
Music Coordinator: Cheryl Wang '22SOA
If you're attending the festival, be sure to check out the work of other Columbia filmmakers as well.
Other Columbia Filmmakers with work featured at Tribeca
 Rule of Two Walls (Director: David Gutnik '12SOA and recent adjunct)
Somewhere Quiet (Executive Producer: Mynette Louie, full-time faculty)
The Adults (Producer: Julia Thompson, Creative Producing alum and Adjunct Professor)
Öte (Actor & Producer: Current SOA student Eda Carikci)
Laroy (Writer/Director: Shane Atkinson '13SOA)
Invisible Beauty (Writter, Director, and Editor: Frédéric Tcheng '07SOA)
Free Talk: Confessions of a Serial Movie Poster Collector 
For the past 50 years, Dwight Cleveland '82CC has searched the globe for the most exciting and graphically dynamic movie posters representing the biggest films and stars. He will share with you collecting strategies and try to convince you that film posters are art forms unto themselves beyond their utilitarian purpose of advertising a movie.
Contact us
If you are a filmmaker, actor, or programmer with work at this year's Tribeca Film Festival, but didn't see your name or film mentioned, please let us know by contacting [email protected]!
Stay up to date on upcoming events featuring Columbians in the arts when you sign up for CAA Arts Access.
Congratulations to all of this year's filmmakers! We look forward to seeing your work in Tribeca and beyond.