Combating Inflation Through Improved Employment Strategies
By
Keith Lawrence Miller '14TC
November 10, 2021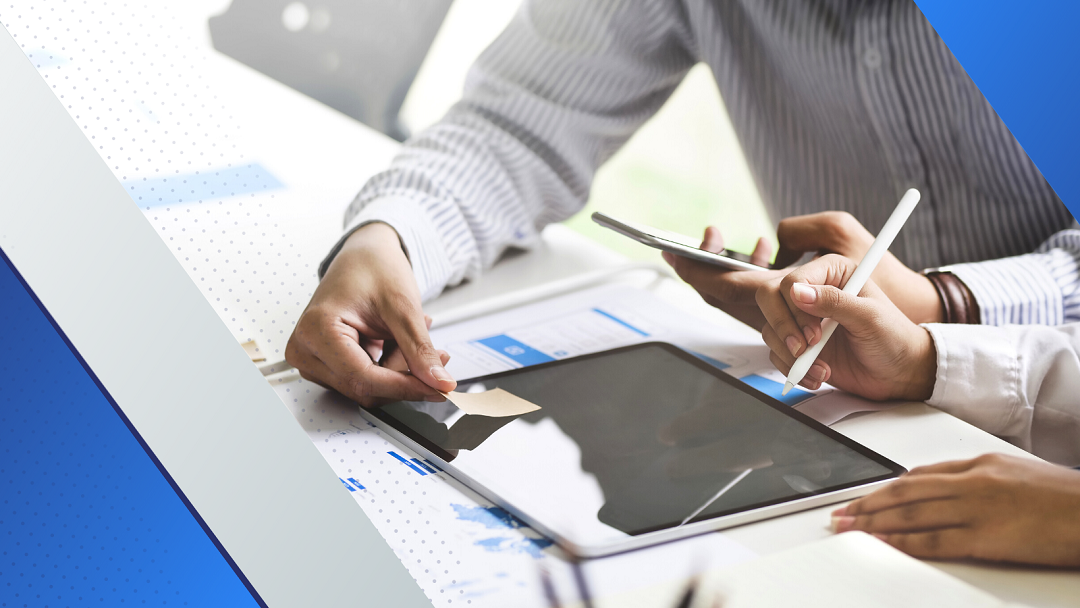 Proper investment in your business product leads to better employment and financial opportunities, which will sustain your future during unpredictable economic trade winds. Columbia Career Coaches Network's Keith Lawrence Miller '14TC  shares ways to get ahead of the changing economies and global shifts.
When businesses are challenged by changing economies and global shifts, they are faced with a choice; reinvest in marketing their business, reinvent their offerings, or go out of business. As an employee, you are a business within yourself and need to constantly adapt and evolve based on business, political, economic, and social landscapes to remain employed and financially solvent. In 2021-2022, we entered and will be navigating significant economic instability and rapid global changes based on technological advances and political shifts which will directly impact the entire workforce from government employees to small business entrepreneurs. Today's preparation will determine tomorrow's results.
Rapid inflation of prices is a direct threat to the quality of life regardless of culture, religious beliefs, or political affiliations and this economic impact will personally affect everyone's living standards. Freedom will be achieved through financial success and limited finances will contribute towards lack of freedom. Financial deficiencies will be created through stagnant salary/income while experiencing rising prices across all commodities such as food and energy. In the future, today's living standards will become unsustainable based on the existing trajectory. To combat this inevitability, action is required to increase financial income and balance the equation.
To overcome this situational dilemma, an individual needs to operate like a business and repeat successful patterns to achieve target outcomes. Businesses invest in their products, marketing, advertising, and communications with the objective of generating a return on investment (ROI). An individual needs to reinvest in their primary product (themselves) by aligning their professional narrative with target employment requirements. An employee is essentially a product that sells itself for employment through the resume, cover letter, LinkedIn profile, and interview. Technical, managerial, and leadership skills are analyzed, assessed, and evaluated for fit and potential performance within the target position. Clearly articulating your added value is essential for gaining buy-in and securing an agreement; which is facilitated by your representation and presentation. A business is as good as its employees and the professionals you hire to facilitate your business will dictate its success. For example, investing in a quality lawyer is integral for winning a disputed court case. As such, hiring the right translator for your professional communications will directly determine the quality of employment opportunities.
In the knowledge economy, specialized intelligence, skills, and capabilities are required to add value to an organization. The amount of value offered will predict job security, determine earning potential, and garner profitable opportunities. History repeats on the large and small scale; behavior and personality are consistent over time; what has been done in the past is predictive of what will happen in the future; as it was in the beginning, is now, and forever shall be. Understanding history illuminates the future. If you were successful at leading a team; implementing a program; rolling out a new product to market; consulting large organizations; providing financial reports and recommendations to support decision making; leading technical migration of IT systems; and/or negotiating agreements; then you will probably be good at doing that again.
Transferable skills and specific subject matter expertise are involved in many positions across sectors and verticals. The capacity to articulate and market these skills will directly determine opportunity and employment. The art and science of expression through written and verbal communication is complicated due to human nature limitations. There are significant gaps in communication regarding perceived and actual value, and misalignment of communication happens in many encounters and relationships. Emotional contagion, explicit and implicit biases, ego/confidence, and cultural disconnect are a few issues involved in forming a communication gap. These gaps create false assumptions that can produce negative consequences. This is why businesses spend billions in creating narratives and marketing campaigns. The most successful products and businesses capture intellectual space in collective minds, and brands become synonymous with emotions, feelings, and perceptions. A shirt is only a shirt until it is a Gucci or Versace shirt.
To become a brand that adds value to the consumer, your business strategy will require concise storytelling, defined value, a sales pitch, and engaging marketing communications that outperforms the competition. This can be achieved in many ways since there are a range of career service providers spanning specific niches and broad categories. Each provider follows their own crafted strategy based on educational background and professional experiences. Certainly, providers are not created equal and belief systems, processes, and communication styles vary with wide-ranging characteristics. Therefore, it is important to select a provider that aligns with your vision, mission, and career objectives.
Cost does not equal value, but sometimes a low-cost offering will turn out to be the most expensive option. Consumers do not purchase opened products with misspelled labels when shopping at retail stores. Businesses tend to hire the most talented applicant with the best presentation and highest level of potential. No one will know you are the most talented or have the most potential if it is not clearly articulated throughout your professional documentation and presentation (resume, LinkedIn profile, and interview strategy).
A starting point for proper selection will begin with identifying providers who have established credentials, a history of enabling others to secure higher-paying positions, and real recommendations from other clientele, thus determining the right fit can take significant time, research, and effort. However, the juice is worth the squeeze when outcomes align with initial objectives. Employment is the means to an end and the essential function for generating wealth. Proper investment in your business product, leads to better employment and financial opportunities which will sustain your future during unpredictable economic trade winds.
---
Keith Lawrence Miller is a Nationally Certified Resume Writer (NCRW): 1 of less than 70, considered the Ph.D. of Resume Writing; Board-Certified Coach (BCC); and ICF Credentialed Certified Career Coach (PCC) with subject matter expertise in executive, business, leadership, and interview coaching, resume writing, and LinkedIn profile optimization. He holds a Master of Arts (M.A.) in Organizational Psychology (Human Behavior in the Workplace), Advanced Certificate in Collective Intelligences from Teachers College; and EQi-2.0 Emotional Intelligence Practitioner Certification. His contributions include serving as a Columbia University Senator (2011-2013) and setting up multiple career events for the community.
Learn more about Miller and the Columbia Career Coaches Network.