Exceptional Ways to Differentiate Qualifications for a Competitive Edge
By
Debra Feldman '72NRS, '74PH
January 08, 2021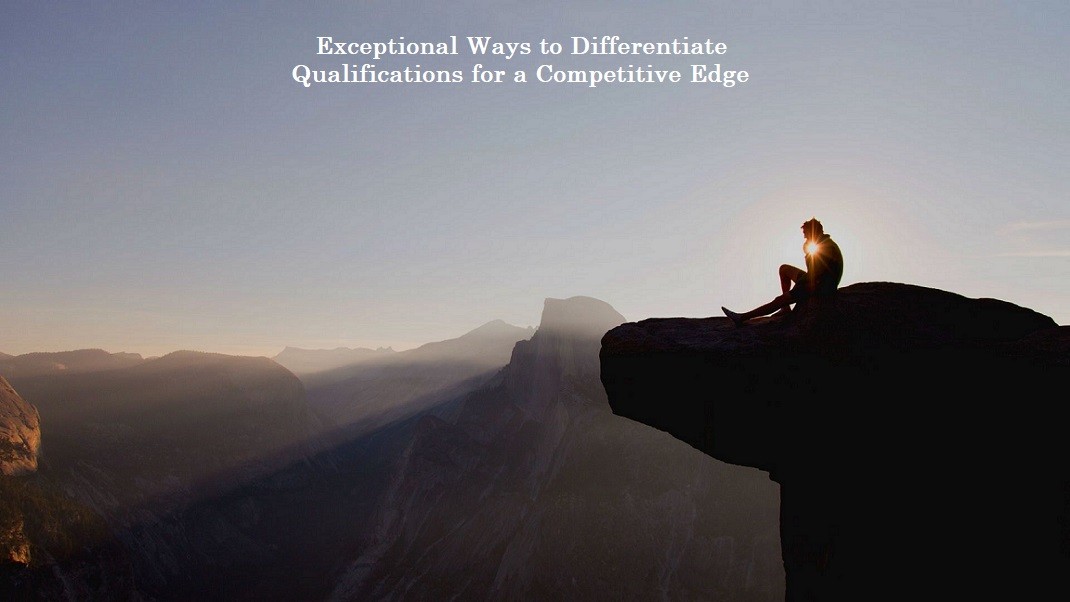 The start of a new year for many means a job change or a career change altogether. After the holidays and some time to reflect, we enter January feeling motivated for change including going after a new job. Debra Feldman '72NRS, '74PH shares tips on how to stand out and get a competitive edge. 
What attracts employers?
In the current job market, there are more qualified candidates than open positions. To get an offer requires being different than the rest of the candidates sharing similar qualifications and backgrounds. The way to stand out and get noticed is through remarkable credentials, relevant successful experience, strong interpersonal skills, and a can-do attitude. 
Winning candidates stand out as experts. They show why they are a low-risk hire and will add value from the first day on a new assignment.  Winning candidates are hired because they reassure risk-averse employers, they are not going to make avoidable mistakes, will always put forth their best efforts, and are responsible, reliable, and trustworthy team players. 
Identify qualifications that surpass the hiring authority's needs and expectations
The candidates whom employers seriously consider meet basic requirements and offer a range of experiences and skillsets consistent with the job description. To be appointed to the shortlist, top candidates convince the hiring authority they have better potential at no or very low risk. 
Individuals able to neutralize their weaknesses, (e.g., knowledge deficit) by substituting unexpected strengths (an advanced degree or a lateral transition from the same role at a direct competitor) may be more attractive than competitors meeting the minimum requirements.
Exceptional qualifications make candidates stand-out and are a competitive edge
These should be described in communications like cover letters, verbal introductions, exploratory conversations, interviews, resumes, biographies, and LinkedIn profiles. 
Exceptional qualifications candidates bring to their next opportunity in addition to specific required competencies follow below. Including these in communications with employers deliver a competitive advantage in a crowded candidate pool. They differentiate individuals in cover letters, verbal introductions, exploratory conversations, interviews, resumes, biographies, and LinkedIn profiles. 
List of  Suggestions for Standing-out and Being Remarkable
1)    Demonstrate understanding the employer's challenges and come prepared with cost-effective, low-or-no risk solutions
2)    Do not be demanding on terms of employment (negotiate an agreement to evaluate comp, benefits, etc. in six months)
3)    Generous enthusiasm and team spirit during the interviews with co-workers and management
4)    Share impressive success stories showing direct or remarkably similar experience
5)    Provide evidence of strong analytical and problem-solving skills with work samples or success stories
6)    Cite examples for tolerating uncertainty, managing through disruption, and facilitating change
7)    Demonstrate a willingness to make hands-on contributions and going the extra mile
8)    Show maturity, flexibility, and resourcefulness during the recruiting process   
9)    Demonstrating added value without the additional risk or costs (extra knowledge and technical skills not included in job requirements, declining certain standard benefits, familiarity working from home, regular remote assignments, etc.)
10) Show examples of performing activities senior to the job title
11) Direct experience in the same role or more senior position at a respected company or especially at a direct competitor organization
12) Document additional, not required, credentials and training 
13) Mention relevant hobbies and interests
14) Record honors and awards received
15) Include links to the published original content
16) Quote praise received for volunteer and paid positions
A version of this article originally appeared on JobWhiz.
Debra Feldman, R.N., M.P.H. is the founder of JobWhiz, Executive's Agent. She finds unadvertised, hidden roles matching job seeker's requirements and schedules private meetings between her clients and hiring authorities. She specializes in devising and hands-on implementing job search strategy for hard-to-place executives.
Learn more about Feldman and view the full Columbia Career Coaches Network