Impossible Hours? Unrelenting Demands? Five Uncommon Solutions For Burnout
By
Caroline Ceniza-Levine '93BC
December 14, 2021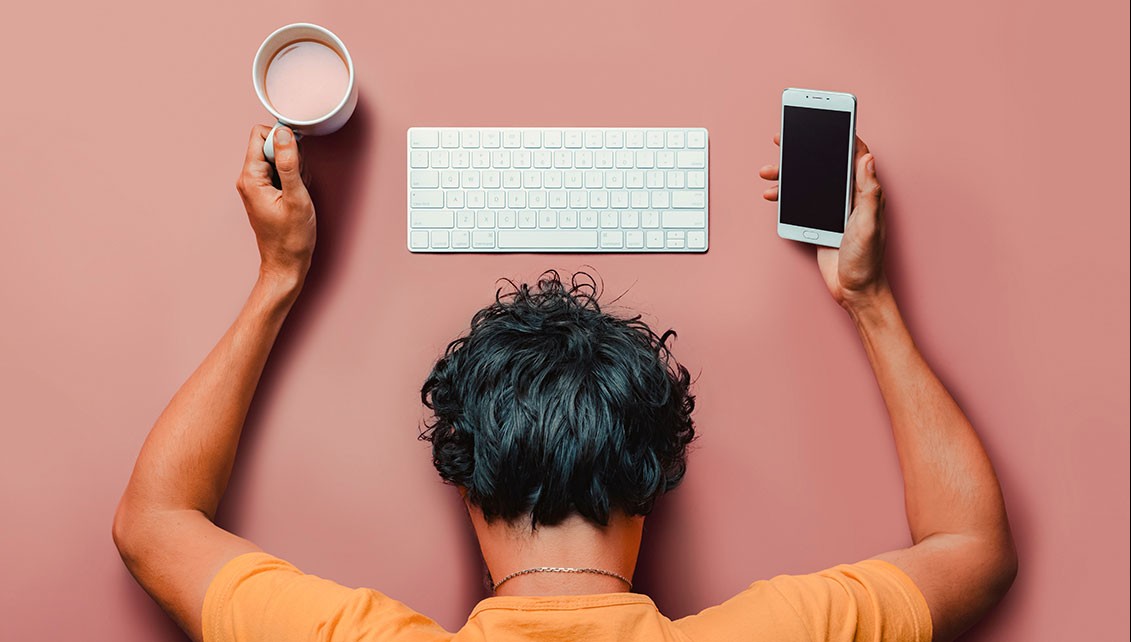 The best way to combat burnout isn't quitting, but having the option to quit. When you have brainstormed alternatives, run the numbers, and experimented with small changes, you may decide to quit and do something new. Columbia Career Coaches Network's Caroline Ceniza-Levine '93BC shares five uncommon solutions for burnout
I feel like I'm in a severe burnout place, but I've also been dealing with many factors—going through IVF and recently found out my dad has Parkinson's—I've lately been trying to figure out what to do next and how to balance. On top of that, I work as an executive at [top media company], and so far, they haven't been very open to my request to be remote permanently
– Media Executive
This particular question happens to be from a senior leader in media, but I have heard similar descriptions of burnout conditions in other industries – financial services, tech, education, non-profit. With many people still working from home, the boundaries between work and life are all but non-existent, so there is no end to the workday. Increasing demands from everyday life – health challenges, family obligations, little or no time for self-care – lead to impossible hours, unrelenting demands, and therefore burnout.
I have posted before with ideas for burnout on the job, or for burnout from your job search, or if you are caught in between wanting a new job but too burned out to start a job search. I have shared books that can help with burnout. I shared a real-life example of how one client solved his career burnout by focusing outside his career.
These are logical, HR-approved suggestions and recommendations that can work for a broad audience (I have been writing for Forbes for 11 years now and previously wrote for other mass media outlets, like Money and CNBC). For this post, however, I wanted to share some uncommon thinking (I would say "out-of-the-box" thinking, but I'm a recovering management consultant and trying not to use any of that jargon anymore!).
If you're suffering from burnout, just working longer, harder, and even smarter is likely not enough. Putting the onus on yourself to try more may be what burned you out in the first place. Instead, resolve to do something different. If you're at wits' end, it may need to be something radically different, like these five uncommon solutions for burnout:
1 – Stop working—and see how long it takes to jeopardize your job
What would happen if you missed a few meetings, submitted things late, or just stopped doing some of your ongoing tasks? You probably assume you would be fired, and your reputation ruined forever. I certainly don't want to get you fired. However, in my 20+ years of HR experience looking up-close at many different careers, some professionals don't set appropriate boundaries, and over time, they end up taking over other people's work or compensating for team member shortcomings to the tune of a lot of extra work for themselves. Some professionals hold standards that are too high and spend extra time perfecting things (e.g., formatting, extra analyses) that no one cares about. Still other professionals burn a lot of energy worrying about how many things they need to get done on a to-do list of their own making.
Yes, there is a risk that you could get called out for doing this. But if you have been doing a good job to date, then you will probably get a warning, not fired outright, if your performance starts to slide. Even after the first warning, you will likely have some time before your manager moves to fire you (especially with fears of the Great Resignation). This means you will have time to turn things around. Or, instead of a dramatic firing or dressing down, you might find that no one says anything and that your manager doesn't even notice.
2 – Actually use your PTO
If scaling back your performance at work is just too difficult for the perfectionist that you are, then call in a mental health day. Or call in with a migraine—you don't have to explain it was caused by the unreasonable demands of your workplace. Or apply for those sabbaticals that more companies are offering. Or just take a long weekend.
Using your PTO should not be an uncommon strategy, but I have known too many professionals who don't use all of their vacation days or never take a sick day. Taking time off is not going to singlehandedly solve your burnout, but it will give you time to think about my other suggestions for burnout, and you may buy enough mental space and emotional rest to embrace a new direction. Time off lets you see firsthand what being away from work feels like. At the very least, you can catch up on your sleep.
3 – Develop a detailed plan to quit
Have you actually run the numbers as to how you could still live if you quit? I'm not saying that you actually quit—just that you actually make a plan. Write down the nitty-gritty of what it would take to quit. This means actually adding up how much you spend and coming up with plausible solutions for how you would cover that. There are multiple ways to replace your income that are not dependent on the job you have now—force yourself to consider them.
For many people, housing is the biggest expense, so you could move to a much smaller residence or even a different city altogether. You could move out of the US—some people cut their living expenses by more than half by living abroad. You could rent out part of your residence, and maybe that extra income would enable you to decrease your workload. If you stayed at your company, you could switch from full-time employee to consultant, and your company might pay you more because they save on benefits. If you don't need the benefits (say, you can go on your partner's plan) then that bump in pay might enable you to decrease your total hours but make the same amount.
4 – Live like you have already quit
You don't have to actually quit your job to try living like you quit. Take the above suggestions for how to support yourself differently from your current job, and incorporate one or more of these, well before you quit your job. You can rent out space in your house without jeopardizing your job. You can try a consulting project for some other company to see if you like consulting. You can read up on life in a new city or country of your choice, and you can even scout for real estate online, without actually making the move.
If you dig deeper into a potential solution and realize it's not for you, that's a big step forward – no more fantasizing about escaping to Greece or freelancing or being an AirBNB SuperHost, when it turns out you really wouldn't want that. At the very least you'll make some extra income, or know more about what you will and won't do to make ends meet. Unlike your other colleagues who just fantasize about quitting, you'll be exploring, experimenting, and confirming what is a better solution for you.
5 – Surround yourself with new people
It is very difficult to think differently when everyone around you lives and works in a similar way as you. If you have worked in an office your whole life, join a small business owners' association. If you have lived in the US your whole life, join a Facebook group for ex-pats. Once you start interacting with people who work and live differently from you, you'll see how much variety there is and how many options you do have.
The best antidote to burnout is knowing you have options
The best way to combat burnout isn't quitting, but having the option to quit. When you have brainstormed alternatives, run the numbers, and experimented with small changes, you may decide to quit and do something new. Or, you may realize that what you're doing right now is what you prefer, and knowing that you have a choice makes you feel better about that choice.
You can then focus your efforts on changing how you work, setting stronger boundaries, or ultimately decreasing how much you work (remember uncommon suggestion #1!).
---
Caroline Ceniza-Levine is a longtime recruiter turned career coach and media expert on the job market. She has coached executives from Amazon, American Express, Condé Nast, Goldman Sachs, Google, McKinsey, Tesla, and other leading firms. She has been a repeat TV guest on CBS, CNN, CNBC, and Fox Business and has been quoted in major media outlets, including BusinessWeek, Entrepreneur, Fast Company, Fortune, Inc, NPR, and Success Magazine. Ceniza-Levine is a career columnist for Forbes.com and formerly wrote for Money.com, Time.com, CNBC, and Portfolio. She is the author of three books, including Jump Ship: 10 Steps To Starting A New Career.
Learn more about Ceniza-Levine and the Columbia Career Coaches Network.