LinkedIn Value: The Most Powerful Online Tool for Serious Professionals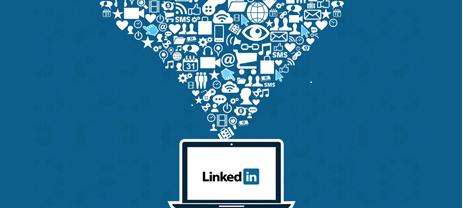 Columbia Career Coaches Network's Keith Miller '14TC shares tips on how to take control of your opportunities by exhibiting knowledge, skills, experience, achievements, and capabilities in alignment with target position requirements to program LinkedIn algorithms for integrating your profile into the search rankings which captures the attention of recruiters via the LinkedIn Recruiter tool.
LinkedIn.com is the greatest free professional networking tool ever created. It is an integral aspect of the job application process and career journey which generates significant value-added benefits. Your LinkedIn profile is an essential ingredient in representing your brand publically and professionally, in conjunction with your resume, cover letter, and networking bio. When applying for a position, you become a product, and a product is valued based on its promotion and branding. LinkedIn is your online resume, promotional branding, and agent representative that generates professional engagement and drives profitability when utilized correctly. For the job search, LinkedIn is by far the most important tool to passively engage hiring managers, recruiters, and new job postings. Your LinkedIn profile performs as an independent, passive search mechanism that pulls opportunities that would be otherwise unavailable.
Through LinkedIn, take control of your opportunities by exhibiting knowledge, skills, experience, achievements, and capabilities in alignment with target position requirements to program LinkedIn algorithms for integrating your profile into the search rankings which captures the attention of recruiters via LinkedIn Recruiter tool. LinkedIn provides an opportunity to sell yourself again for target positions after your resume secures initial engagement because background research is conducted on LinkedIn to verify the resume. A fully updated and operational LinkedIn profile with proper content length, grammar, and technical functionality, significantly increases your chances of engagement with target opportunities, reinforces your value offer, and secures the interview.
LinkedIn is the #1 site for new job searches because 87%+ of recruiters use LinkedIn to source new candidates for jobs and 94%+ of recruiters utilize LinkedIn to vet job candidates (Jobscan, 2019). Your LinkedIn profile is analyzed by the ATS prior to accepting the resume to ensure alignment with job description/keywords; therefore, it is vital to maintain a properly updated LinkedIn profile for sourcing new positions. LinkedIn offers job recommendations and adjusts your search and shared content based on information listed on your profile. A complete and optimized LinkedIn profile creates a multifaceted approach towards the job search and generates more opportunities with less effort. 
Build Your LinkedIn Profile:
Think of LinkedIn as real estate and oceanfront property which generate greater returns. Your headline is your 2-second sell and should exhibit experience level, subject matter expertise, and keywords that drive engagement and ROI. LinkedIn allows up to 220 characters for the headline section and the professional bio area allows up to 2,600 characters. The bio should present in 3rd person to exude a professional feel while exhibiting your achievements without giving the wrong impression. 
Remember, three-hour trilogies are watched repeatedly by an individual, but one-hour movies are turned off after 5 minutes. The problem is not length, it is quality! You must be grammatically precise and sentence structure should flow harmoniously with rhyme and reason to maintain audience engagement. The experience section allows for up to 2,000 characters which should display achievements and responsibilities because what you have done in the past is predictive of what you can do in the future, since behavior and personality are consistent over time. The mixture of keywords and full-length statements should articulate value, and the delivery is similar to wearing a professional dress or suit to an interview, since books are judged by their covers. 
A popular statement structure is the STAR method (Situation, Task, Action, Response), starting with an impactful action word such as Directed or Implemented, followed by describing behavior that led to the impactful outcome. However, newspaper articles do not bury the story, but rather, lead with the punch line to drive engagement. An experience statement can also lead with the Response to ensure achievements are acknowledged by the audience. It is vital to complete the entire LinkedIn profile, including headline, experience, education, and certification sections, as well as all 50 skills because content is reviewed, categorized, and stored by LinkedIn's Applicant Tracking System (ATS) to determine search value. This is chum served to recruiter sharks seeking knowledge workers that will add value to their client's organization. LinkedIn is a broker, intermediary, or conduit, similar to a matchmaking site that connects employees with organizations. You must research your target positions and add specific skills that align with job requirements to improve profile percentage ranking because you have to appeal to the human as well as the computer. Know your audience.
Build your LinkedIn Network
Six degrees of separation and social networking theory are aspects of LinkedIn's true essence since your 2nd and 3rd-level network connections add untapped potential and value if you learn to leverage these assets. There are professionals with 20K+ connections and engaging these mavens greatly expands your professional network, and propels placement closer to the right connector. 
Cultivate a premium network that works for you and maximizes LinkedIn's potential. Perception is reality and possessing a strong professional network of leading professionals promotes quality and worth to your audience which improves your financial value. Social networking is the most valuable aspect of leading graduate universities, but networking through LinkedIn does not come with a $100K price point. A Profile with limited connections shows weakness to propel professionally and network professionally which damages the overall professional brand and value. There is a tipping point or snowball effect that occurs where the LinkedIn profile receives attention which promotes more engagement and increases your ability to secure multiple opportunities for career growth and achievement.
Subsequently, investing time and resources into this industry-changing tool will generate significant returns for you and your family if approached correctly. A low-quality production usually generates less than desirable results and there are a lot of opinions backed by other opinions which might sound catchy, but will only catch a cold. However,  you can be completely assured that this content is backed by proven, hands-on, 7 days a week, top-level experience across sectors, industries, and experience levels, and on a cross-cultural/international basis. Apply the proper principles and enjoy the rewards.
---
Keith Lawrence Miller, M.A. is a Nationally Certified Resume Writer (NCRW): 1 of less than 70, considered the Ph.D. of Resume Writing; Board-Certified Coach (BCC); and ICF Credentialed Certified Career Coach (PCC) with subject matter expertise in executive, business, leadership, and interview coaching, resume writing, and LinkedIn profile optimization. He holds a Master of Arts (M.A.) in Organizational Psychology (Human Behavior in the Workplace), Advanced Certificate in Collective Intelligences from Teachers College, Columbia University; and EQi-2.0 Emotional Intelligence Practitioner Certification. He is the owner and operator of Ivy League Resumes and has supported thousands of clients throughout his career. His contributions include serving as a Columbia University Senator (2011-2013), Columbia University Alumni Career Coach (2013-Present), and setting up multiple career events for the community.
Learn more about Keith Miller and the Columbia Career Coaches Network.