2022 Campbell Award Winners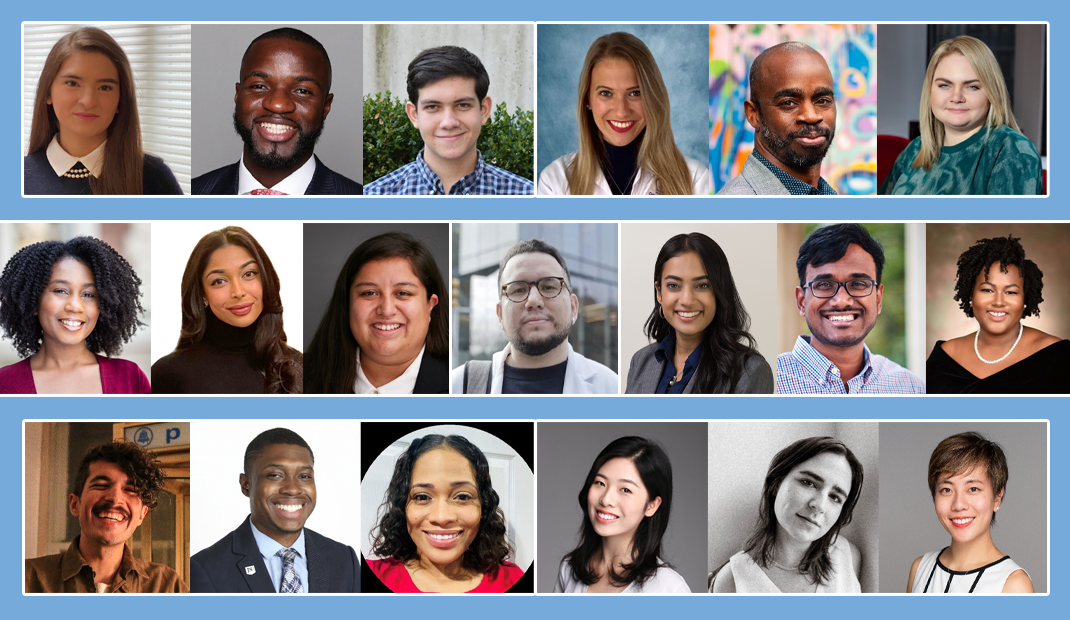 In 2016, the Columbia University Trustees and the Columbia Alumni Association (CAA) established The Campbell Award, which is presented to a graduating student at each School who shows exceptional leadership and Columbia spirit as exemplified by the late Bill Campbell '62CC, '64TC, Chair Emeritus, University Trustee, and CAA co-founder.
Congratulations to the 2022 recipients! Here, listed alphabetically by school, are this year's inspiring, soon-to-be alumni: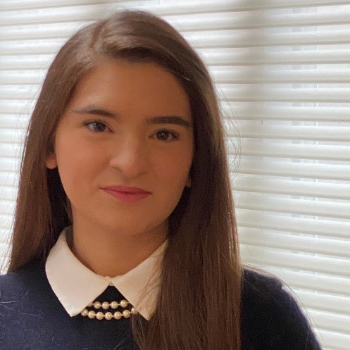 Carly Stein '22BC is a psychology major/education studies minor from Manhasset Hills, NY.  In Fall 2020, she proposed and founded a student advocacy group for CARDS (Center for Accessibility Resources & Disability Services) registered students to foster mutual support and build community. For four years Carly has been a counselor at Sunrise Camp for Children with Cancer and serves as an in-hospital volunteer at NY Presbyterian's Columbia Campus Pediatric Oncology Department. She currently serves as co-president of Lift Up Barnard and has been a Barnard NSOP leader for the first remote orientation, and this year's celebratory return to campus.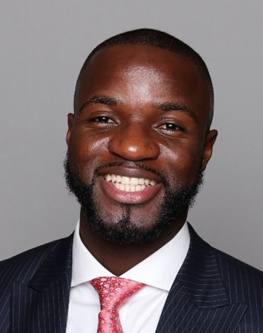 Michael Antwi '22BUS (he/him/his) is a Ghanaian-Canadian with a deep passion for righting social wrongs, particularly in the healthcare sector. He has dedicated himself to improving access to healthcare for disadvantaged communities and has spent the bulk of his career in Canada and the United Arab Emirates. While at Columbia, Michael served as a Senator on the University Senate; VP of Careers on The Student Government Executive Board of Columbia Business School; and chair of Diversity, Equity, and Inclusion for his cluster at the Business School. In each of these roles, Michael sought to foster stronger connections among all University students.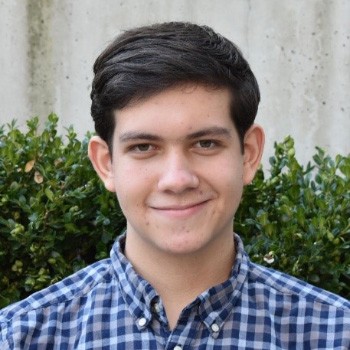 Hart I. E. Rapaport '22CC (he/him) is from New York City and majors in political science statistics. In his time as a student, he has held leadership roles in a number of groups focused on promoting civic and community engagement within Columbia and in the wider world. He also leads research activities with the Center for Nuclear Studies and has written articles on nuclear policy that appeared in Scientific American, The Hill, and a number of other publications around the world.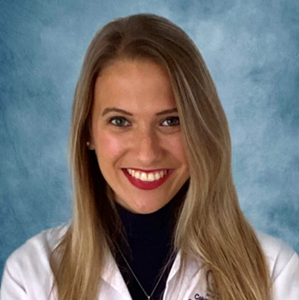 Michelle Nadine Skelton '22DM (she/her/hers) is from Tampa, FL, and will be graduating with her Doctorate of Dental Surgery (DDS). During her time at Columbia, Michelle served as the national vice president of the American Student Dental Association (ASDA) and continues to be active in organized dentistry. Michelle is very involved at Columbia, holding executive roles within Class Council, Interprofessional Education, SPEA, ADEA, Alumni Association, and the Orthodontics Society. Michelle is also a teaching assistant and dedicates time to furthering dental research and has published numerous peer-reviewed scientific articles. Michelle is excited to continue her journey at Columbia as she enters into Columbia Orthodontics residency. In her free time, she enjoys biking around New York City and trapeze flying.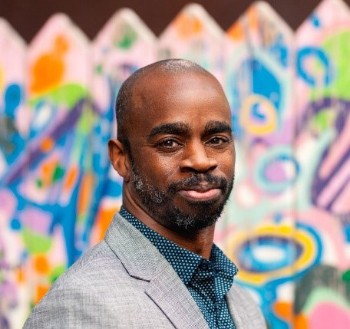 Michael Higgins '22GS (he/him/his) grew up in Washington Township, NJ but now resides in Downtown Newark, NJ. Michael is majoring in urban studies with a specialization in geographic information systems. Michael is the co-founder and chair of The Food Pantry at Columbia, a student-run initiative to bring awareness of food insecurity and hunger to the Columbia University community. Michael plans to use his experience within this field to establish a non-profit organization dedicated to supporting food pantries within the New York metropolitan area. In his spare time, Michael loves to mountain bike and ride between his home and New York.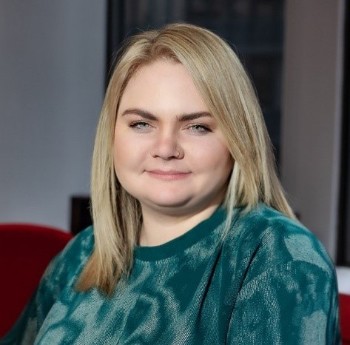 Kaley Overstreet '22GSAPP (she/hers) is from Santa Barbara, California, and will graduate with her MS in real estate development, and has been actively involved across a range of initiatives throughout her time at GSAPP. Kaley served on the MSRED student council as the social chair, planning dozens of events, site tours, and professional development opportunities for her class. Kaley leads prospective and admitted student outreach initiatives and took on a part-time role to support the MSRED staff, focusing on assisting the Career Services team. She also founded a young professionals networking club with other real estate students in New York City that has more than 150 members from five different academic programs.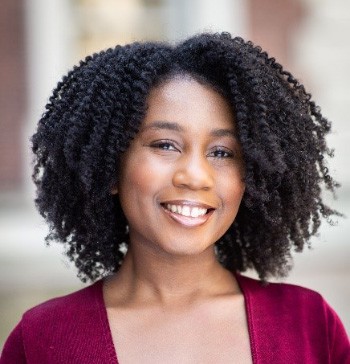 Ashley Wells '22GSAS (she/her) is from Westbury, NY, and she will be receiving her MA in American Studies from Columbia University in May. Her research centers around Black American women and the mental health crisis. She is the president of Columbia's Arts & Sciences Graduate Council, and she was an OADI research collective member and a research assistant in the history department last year. Outside of Columbia, she is a co-founder and the COO of a non-profit organization called The Prosp(a)rity Project. Ashley was honored to also be named a 2021-2022 Columbia Alumni Association Scholar.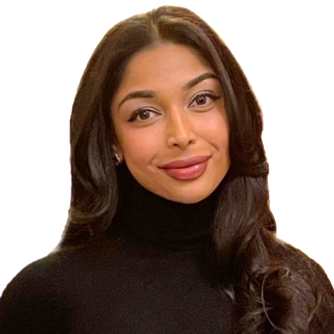 Tanika D'Souza '22JRN is a print and digital journalist interested in the intersection of politics, philosophy, and culture. An MA candidate at The Graduate School of Journalism, she serves as elected president of the Society of Professional Journalists, carrying out chapter activities, representing the student body, and operating as the primary liaison to the school's deans. With lived experience spanning India, Dubai, and Australia, Tanika is a firm advocate for diversity of thought and the free exchange of ideas. In between lectures and seminars, one can find her listening to Benny Carter, watching reruns of Peep Show, and complaining—as only a Melbournian would—about American coffee.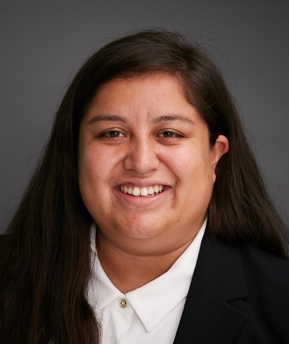 Annel Monserrat Becerra Rodriguez '22LAW (she/her/hers) was born in Mexico and raised in Santa Barbara, California. She graduated from the University of California, Berkeley before working for an immigration and criminal defense non-profit in the Bay Area. At Columbia, Annel participated and coached in the Asylum and Refugee Law Moot Court, served as the vice president of the Latinx Law Student Association (LaLSA), and was a Diversity Editor on the Columbia Law Review. In addition, Annel participated in the Immigrants' Rights Clinic and Mediation Clinic, as well as the Bronx Defenders and Center for Appellate Litigation Externships.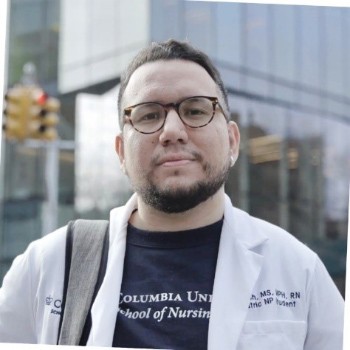 Alden A. Bush '20NRS, '22NRS (he/him) is a DNP candidate and soon to be psychiatric NP. He attended UF for studies in psychology and earned an MPH at the University of New England before making Columbia his home. He has served on the MDE Student Advisory Council, as a University senator and vice-chair of the Senate Student Affairs Committee, and on the Executive Board of the School of Nursing Student Council. He has also served on a number of ad-hoc committees such as the Campus Security Advisory Committee, the Taskforce for Addressing Structural Racism at the Columbia University Irving Medical Center, and was formally appointed to the Presidential Advisory Committee on Sexual Assault by President Bollinger. He hails from Miami, Florida and is Honduran-American.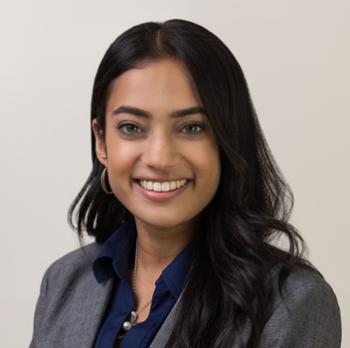 Varna Kodoth '22PH (she/her/hers) graduated from the University of Michigan with a double major in English and molecular, cellular, & developmental biology. She is an MPH candidate in the Department of Health Policy & Management (HPM). During her time at Columbia, she has been the VP of Student Affairs of the Graduate Student Association, co-manager of the Citizens Public Health Literacy group, senior program coordinator for the Childbirth Education Program at CUIMC, and a research coordinator for the Columbia Research Goes Red women's health study. In HPM, Varna is a research assistant to Dr. Michael Sparer, the department chair, and supported the Health Systems course as a lead teaching assistant. After earning her MPH, she will be pursuing her MD at Loyola Stritch School of Medicine in Chicago, IL. Varna is also a writer and an advocate for maternal health policy reform and aims to shape health systems by listening to patients' stories.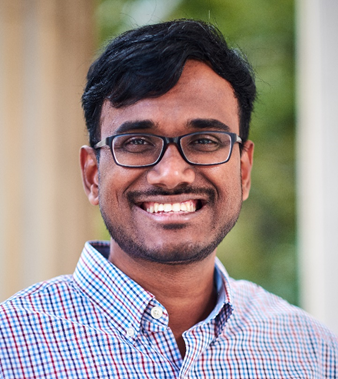 Sai Mali Ananthanarayanan '22SEAS (he/him) is from Chennai, Tamil Nadu, India, and pursuing a PhD in industrial engineering and operations research. He was the president of the Engineering Graduate Student Council (EGSC) in 2019, where he led 45 student representatives and worked with 13 student groups (serving 3,600 Masters and PhD students, 70% international) in programming, student advocacy, and improving their quality of life. He was the co-chair of Student Recruitment and Pipeline at Columbia Engineering Diversity, Equity and Inclusion (DEI) Commission, where he worked with all levels of Columbia Engineering leadership. He has also served in CAA's Student Leadership Advisory Council and co-founded the IEOR PhD Club to promote and foster interaction. Outside of Columbia, he loves playing ultimate frisbee around NYC.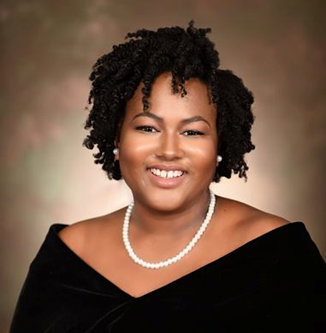 Jasmine C. McClam '22SIPA (she/her/hers) - is from Houston, TX, USA and will earn her Master of Public Administration with a concentration in urban and social policy. At SIPA, Jasmine is a teaching assistant, served as the 2021 vice president of the SIPA Student Association (SIPASA), is a fellow in Columbia's International Fellows Program, and is a member of the Diversity, Equity, Inclusion, Climate, & Engagement Committee (DEICE). Additionally, Jasmine is a co-founder of SIPA's first Black Graduate Student Union. As a Thomas R. Pickering Foreign Affairs Fellow, Jasmine will enter the U.S. Foreign Service upon graduation to serve American citizens overseas.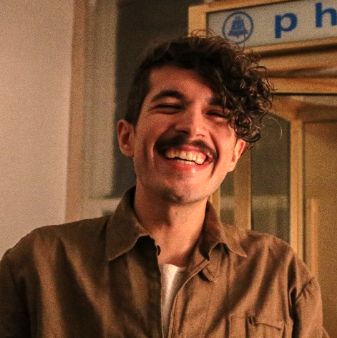 Anthony Sertel Dean '22SOA (they/their) is a hyper-collaborative artist completing their Sound Art MFA at Columbia University's School of the Arts. During their time at Columbia, Anthony has developed works for installation, radio, film, theater, and interactive media with collaborators from various programs throughout the University. All of these works begin as a conversation - a mutual curiosity or adoration of a topic that could bring people closer together. From there, we play, and hopefully, that play does good. Persistent areas of interest include: telephony, expressions of self, shrouded histories, plasticity of the voice, land and space, and their ties to indigeneity.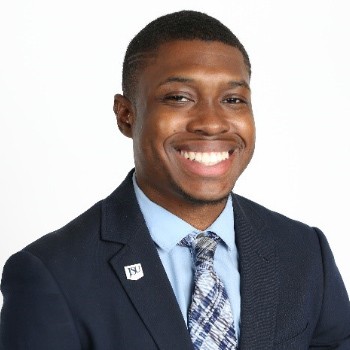 Hezekiah Henry Williams '22SPS (he/him/his), is from Edwards, MS, USA. Hezekiah is a 2021 HBCU Fellow. His major is sustainability management. While at Columbia, Hezekiah has served in many capacities such as SPS Student Government (SPSSG) program representative for the Sustainability Management (SUMA) Program, SPSSG diversity ambassador to the Columbia SPS DEIA Committee, and pro-forma SPSSG DEIA Consultants group chair. In each of his roles, his main responsibilities are to represent the SUMA Program and SPS Student Body in the areas of diversity, equity, inclusion, and accessibility as well as facilitate the day-to-day operations for students. Hezekiah is passionate about engineering, biotechnology, and sustainability. He plans to use his Master's degree from SPS Sustainability Management to further his career goal of owning his own biotechnology/engineering business that will produce armor for the United States military. He has obtained an internship in sustainable engineering with the University of Notre Dame to which he has been accepted for work on his PhD. He holds a BS in biomedical engineering from Jackson State University.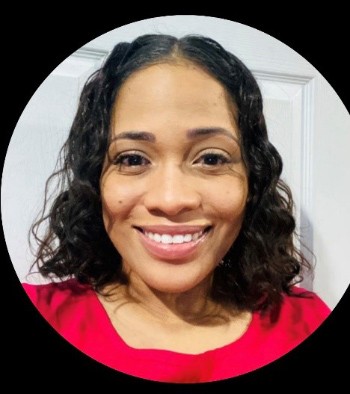 Trina Nurse '22SW (she/her) is an Afro-Latina born and raised in Brooklyn, NY, MSW 2022 candidate focusing on policy practice. Trina is currently the CSSW vice president of Student Union, Co-founder of the Parent Caregiver Caucus, Co-leader of the Latin-X and First Gen & LSS caucuses, and orientation leader and case manager for Community Impact. Trina's most successful initiative was getting approval for a school-wide needs assessment which helped support advocacy initiatives around students' needs. As co-founder of the Parent Caregiver Caucus, Trina implemented an inaugural turkey giveaway, all while being the chairperson for NYC DOE Parent Advisory Council and a mother to four beautiful children.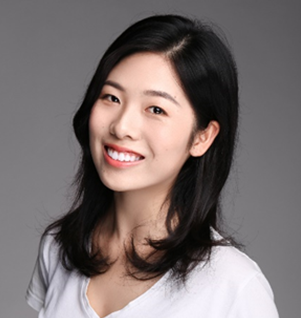 Yijuan (Rachel) Zhu '22TC (she/her/hers) is from Shanghai, China, and is majoring in clinical psychology. As the Teachers College China Society (TCCS) president, she leads the teams to organize multiple events, such as the traditional annual US-China Education Forum 2022 of Teachers College, Columbia University. She also chaired the Education Forum 2021. She is a research assistant at Dr. Helen Verdali's Global Mental Health Lab. She also volunteers as a peer advocate at the Sexual Violence Response Helpline at Columbia Health.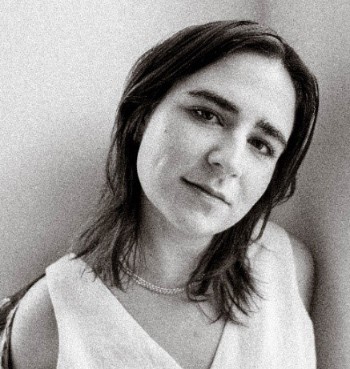 Alisa Petrosova '22CS (she/her) is from Los Angeles, California and is a graduate candidate in the inaugural class at the Climate School. She joined Climate and Society to understand the science, data, forecasting, and policy in order to be able to translate and communicate the urgency through good storytelling. At Columbia, she served as the creative director of the Climate Imaginations Network where she focused on community building by helping the undergraduate and graduate communities alike in understanding uncertainty through their everyday experiences. She uses stories and imagination to bring major crises back to human scales and help others communally imagine diverse, resilient, and inclusive climate futures. Upon graduating she would like to be a driving force in designing a path to foreground the climate crisis, rethink the built environment, and help communities and companies confront the reality of the crises to come.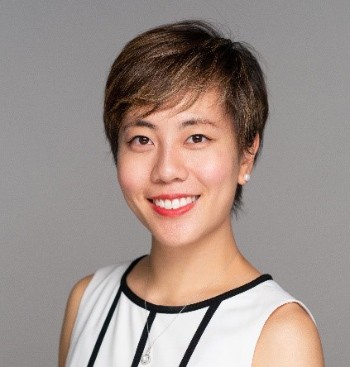 Lillian Liao '22VPS (she/her) is an MD candidate from Torrance, California, United States. Throughout medical school, she cared for patients at the Columbia Harlem Homeless Medical Partnership and served as joint-clinic manager of the five student-run free clinics at Columbia VP&S. She also continued her musical endeavors as a violinist, leading the Musicians' Guild and serving as concertmaster of the CUIMC Symphony Orchestra. Lillian is incredibly grateful for her mentors, friends, and opportunities to grow in medical school, and will proudly carry forth the Columbia spirit as she returns home to begin her OB/Gyn residency at UC San Diego.