Career Reflections While Working at Home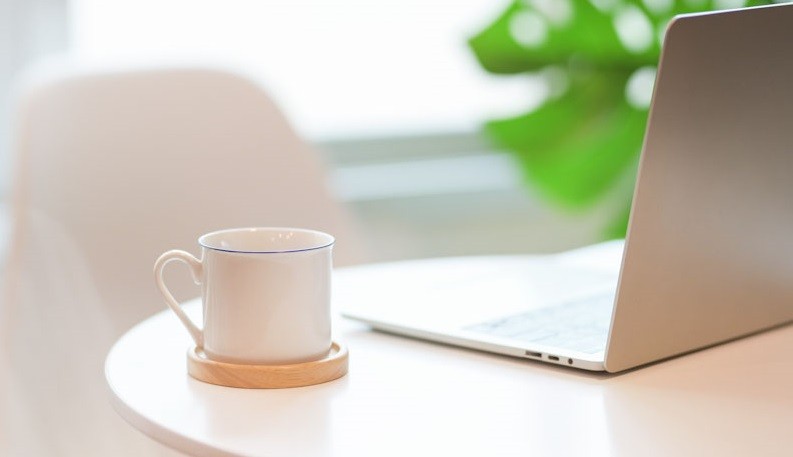 The Columbia Career Coaches Network's Lynn Berger shares a few tips on how to make this challenging time spent at home more rewarding and productive.

At this point, most of us have experienced what it is like to work and be at home full time.

We might have a new respect and understanding as to our families' daily challenges—including my husband's diligence and hard work as he barely steps away from his computer, the depth of work relationships my son has developed, and my daughter's ability to tirelessly entertain herself with no complaints. It is a strange time and so fascinating that we were working at lightning speed and traveling the world, and now we have no choice but to pause and stop that hyperactivity.

It is helpful, during these uncertain times, to establish a daily routine and practices.
Since this is new for many, try to stay connected with your current colleagues, manager, and self-report as much as possible. Make sure everyone is on board with their responsibilities and expectations and how often everyone should check in. If problems arise, remain flexible and change the plan. If you sense someone needs to talk, this may be a good time to pick up the phone rather than rely on email or text messages.

Try to find an activity that grounds and anchors you. For some, it may be cooking, exercising, dancing, doing art activities, calling your friends or relatives, listening to podcasts, meditation, or singing. I find walking through nature inspiring and peaceful.

This can also be a time for reflection and reevaluation of one's career and priorities. Setting time aside for this can be helpful and rejuvenating. Questions to ask yourself include: What has been satisfying for you? Dissatisfying? And what things would you like to do more of and less of in your daily work?

From a career planning perspective, this is a great time to communicate and network with others whom you have not been in touch with for a while. You can set up chats or networking calls to catch up with colleagues to discuss potential opportunities and "get lunch" by setting up a call at mealtimes. Set a goal to contact a couple of people per week. These interactions can prove beneficial in the short and long term.
The silver lining of this situation is that now you have more time to prioritize career goals like these that you have been meaning to focus on. 
 
Lynn Berger '84TC, '90TC is a career counselor and coach, who specializes in helping people make the most of their lives and feel fulfilled. She received both her Master of Arts in Organizational Psychology and her Master of Education in Counseling Psychology from Columbia. She is a Licensed Mental Health Counselor, National Certified Counselor and Master Career Counselor. She has appeared as a guest expert on radio and TV shows across the country, and has been featured in The Wall Street Journal, The Washington Post, The New York Times, Newsday, Huffington Post, Businessweek.com, and Monster.com. She authored the book, "The Savvy Part-Time Professional - How To Land, Create Or Negotiate The Part-Time Job Of Your Dreams."  Learn more about Berger and the rest of the Columbia Career Coaches Network.