2021 Campbell Award Winners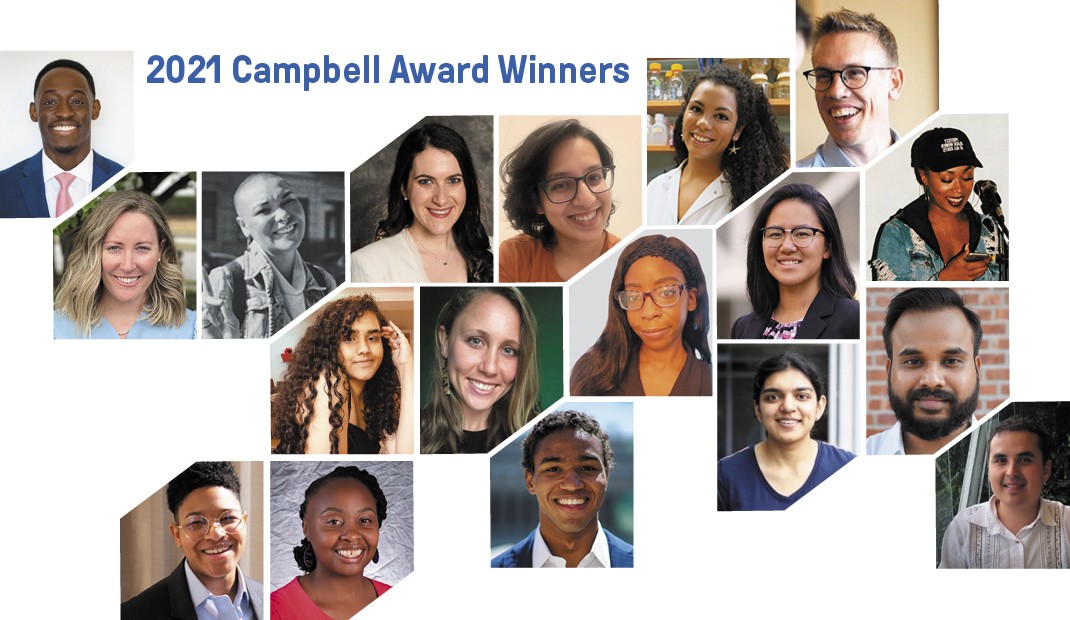 In 2016, the Columbia University Trustees and the Columbia Alumni Association (CAA) established The Campbell Award, which is presented to a graduating student at each School who shows exceptional leadership and Columbia spirit as exemplified by the late Bill Campbell '62CC, '64TC, Chair Emeritus, University Trustee, and CAA co-founder.
Congratulations to the 2021 recipients! Learn more about these inspiring, soon-to-be alumni: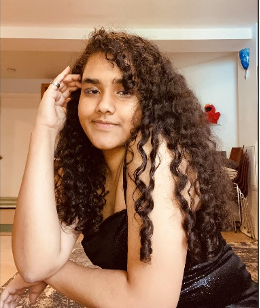 Flosha Liyana '21BC is a Psychology major who was born in Sri Lanka, raised in the UAE, and later relocated to Gaithersburg, MD. In summer 2020, she chaired the Barnard NSOP committee in planning Columbia's first-ever remote orientation. She served as the co-president for the First-Generation, Low-income Network (FLI Network) where she built community and advocated for FLI students. Additionally, she was involved in Barnard's Student Government Association (SGA) as vice president of campus life for two years, planning events such as the Treelighting Ceremony. These roles allowed her to collaborate with student leaders across the University to build a welcoming community.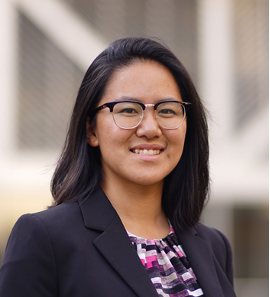 Mercedes Li '21BUS graduated from UC Berkeley with a double major in Public Health and Psychology and later worked as a healthcare consultant in San Francisco. Throughout her time at Columbia, she has been dedicated to advocating for the LGBTQ+ community at CBS and at the University level. In addition to serving as co-president of Cluster Q and volunteering for The Food Pantry at Columbia, she is passionate about creating community and providing career mentorship through her involvement with the Healthcare Industry Association, Hermes Society, Orientation Peer Advisors, Management Consulting Association, and CBS Follies. Mercedes hails from Ann Arbor, MI and Shanghai, China.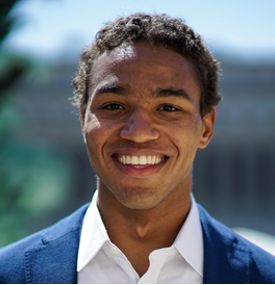 Martin Hunt '21CC is from Hockessin, DE, and is a history major and member of the Spring 2020 cohort of the Special Concentration in Business Management. He is active in the College's Student Ambassador Program, a leadership team member of the Undergraduate Recruitment Committee, and founded the Columbia Black Finance Group. Martin spent time between high school and college working full-time as a career firefighter and EMT in his community in Delaware. Since then, he has continued to serve as a firefighter during school breaks and during the COVID-19 pandemic.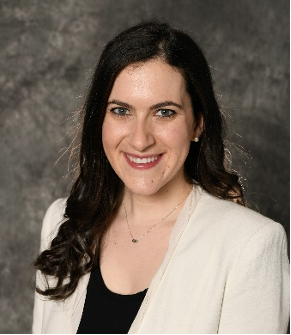 Sydney Shapiro '21DM is from Pleasantville, NY. Sydney is currently serving as the immediate past president of the National American Student Dental Association (ASDA). She is on the Dean's Board of Advisors, the Admissions Committee, and works to enhance recruitment of underrepresented minorities to CDM. Sydney is in the Dual Degree program with the Mailman School of Public Health and will earn an MPH degree along with her DDS degree.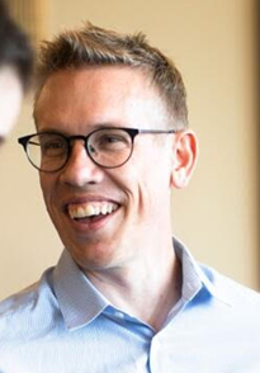 Jonathan Criswell '21GS has roots in Salt Lake City. Classically trained in ballet, he danced professionally until the ongoing war in Afghanistan led to his enlistment in the US Marines.  At Columbia, he has served on the CAA Board, was co-chair of the Senate Student Affairs Committee, and was instrumental in working across campus on issues related to persons with disabilities, student food insecurities, and student health and wellness. Jonathan helped establish the University Senate Taskforce on Campus Sustainability.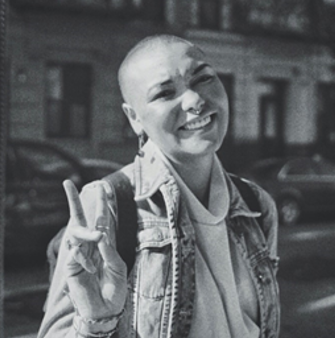 Caitlyn Campbell '21GSAPP hails from small-town Ontario, Canada. Cait will earn an MS in Critical Curatorial Conceptual Practices in Architecture. She has been an active program representative throughout her time at GSAPP. Cait is co-director of GreenSAPP, promoting deeper engagement with the topic of environmental sustainability. She is one of the founding members of GSAPP's Student Advocacy Coalition, elevating student voices and creating equitable space for all Bodies at the institution. She is also a senior advisor for BSA+GSAPP, highlighting Black study and excellence within the institution. For her graduate thesis, Ms. Campbell has established a community clay arts program for formerly incarcerated individuals.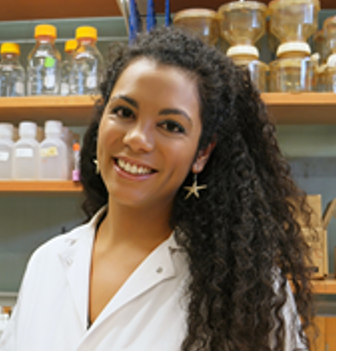 Elise McKenna Myers '21GSAS will earn her PhD in Earth and Environmental Sciences and is from Reisterstown, MD. She is co-chair of the Students of Color Alliance and a NASA future investigator in Earth and Space Science and Technology. Elise is deeply committed to environmental and social justice issues through her doctoral research on methods to model water quality, teaching and mentorship through the Summer Research Program, and a side project on increased COVID-19 severity due to race, ethnicity, and socioeconomic status. She works to make scientific information accessible to the public through workshops, public talks, videos, and media appearances.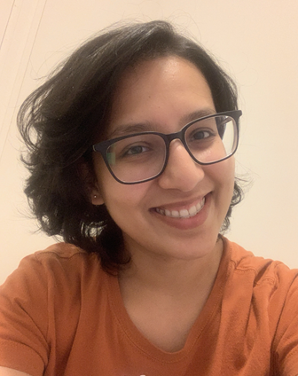 Arooba Kazmi '21JRN is from San Francisco, CA. Arooba is serving in two capacities for this academic year; the elected University Student senator for the J-School, and as the appointed representative for diversity and inclusion for the student body at the School. Her first goal, creating programming co-sponsored by all nine student cultural awareness groups is a reality. Arooba was successful and, for the first time, there was collaboration among all of the student groups. She co-chaired the student financial security subcommittee and ensured that all students at her School received the financial support they needed from the administration.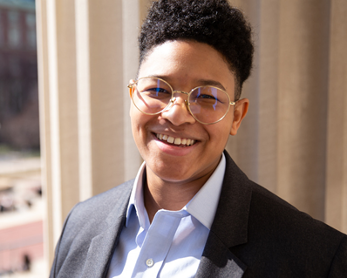 Jillian Williams '21LAW is originally from Detroit, MI. They graduated from Duke University with a major in literature and global cultural studies and a minor in political science. After graduating, Jillian worked as an organizer before moving into a lobbying, ethics, and campaign finance compliance role. At Columbia, they serve as the director of the Harlan Fiske Stone Moot Court Competition, Symposium & Book Review Editor for the Columbia Law Review, vice president of the Black Law Students Association (BLSA), a moot court student editor, and a member of the Faculty Student Affairs Committee, Diversity & Inclusion Subcommittee.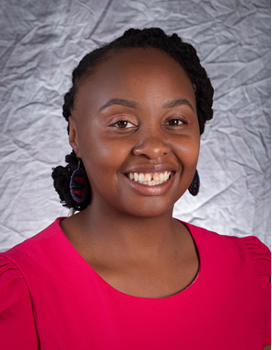 Amber Rideout '21NRS is from Milwaukee, WI, and earned her DNP in Midwifery this year. She is a peer leader and is active in the NYC Midwives. Amber is active in community and faith groups in upper Manhattan. She is an advocate for diversity issues within the University and dedicated to improving Black maternal mortality. She developed and lead sessions on stress management, self-care, and gynecologic/sexual health for a local organization geared towards women of color.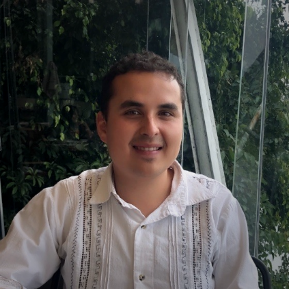 Julián Ponce '21PH is from Avenal, CA, and graduates with an MPH in Population and Family Health. Julián served as co-president for the Black and Latinx Student Caucus (BLSC). He helped to construct the F.O.R.W.A.R.D. (Fighting Oppression, Racism, and White Supremacy Through Action, Research, and Discourse) Initiative. He was selected twice for the Puerto Rico Interprofessional Education Service-Learning Fellowship. He is also a mentor for the R.I.S.E. (Resilience, Inclusion, Solidarity, and Empowerment) Program that provides support to first-generation and underrepresented students pursuing a graduate degree at the Mailman School of Public Health.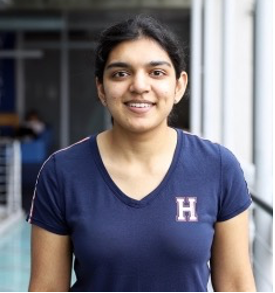 Archana Murali '21SEAS is from Minneapolis, MN, majoring in biomedical engineering. She is one of the founding members of the CSA's Peer Counselor program, which has seen an increase in demand since the pandemic began. She is also a CSA tutor supporting students in STEM subjects. When she is not doing all of that, Archana spends her time writing notes from lectures to provide them to those students registered with the Office of Disability Services.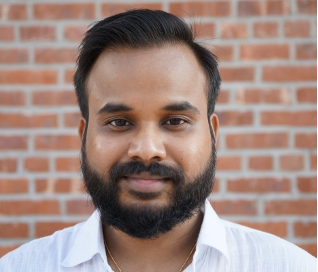 Benson A. Neethipudi '21SIPA serves as the SIPA Student Association (SIPASA) president, is part of the SIPA Diversity Committee, and is a former AIF William J. Clinton Fellow. As SIPASA president, last year he faced one of the most challenging environments for colleges and universities to date. He is lauded for maintaining strong student cohesion and for leading with optimism during the COVID-19 pandemic. Benson is Dalit (formerly 'untouchables' in India), whose lived experience with caste has molded his courage and strengthened his commitment towards making this world a more equitable place for the marginalized. He is from Visakhapatnam, India.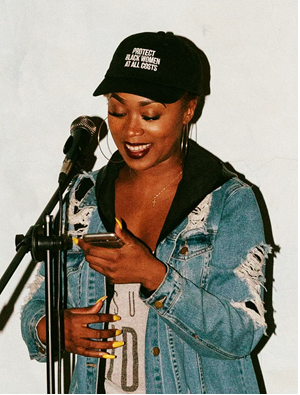 Chelsea Sylviolet Smith (Roberts) '21SOA is a downhome Carolina-Jersey girl whose literary work sits at the intersection of family, faith, and culture. She is in the MFA Nonfiction Writing Program where she serves as the 2019 community outreach liaison for the School of the Arts, the 2018 Our Word co-president, and the 2018 community outreach managing editor for Columbia Journal, Issue 57, managing the program's Incarcerated Writers Initiative. She expanded the Incarcerated Writers Project to include School of the Arts alumni, wherein SOA alums provided written feedback to Columbia Journal submissions written by incarcerated writers.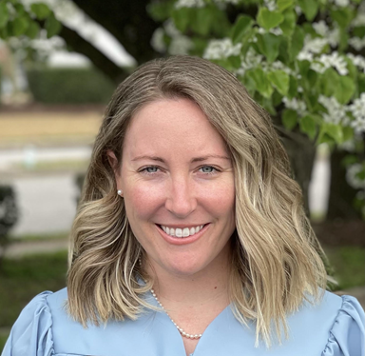 Katherine "Katie" Blue '21SPS is an active duty Lieutenant Commander in the United States Coast Guard where she has spent the last 11+ years. She earned her MS in Strategic Communications. An active member of the SPS Student Government, she worked diligently to build a strong partnership with University leadership. She was a vital member of the SPS COVID-19 Taskforce where she spearheaded multiple initiatives to ensure her peers and students were always front and center.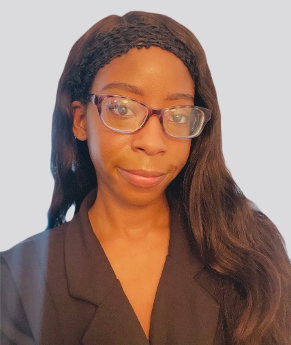 Natosha Dobbins '21SW is a proud Newark, NJ native. She is the co-founder of the Action Lab for Social Justice at Columbia University, as well as the co-founder of its Action for Black Lives initiative. She is also the co-founder and first vice president of the first-ever Association of Black Social Workers at Columbia University and is a member of the University Task Force on Belonging and Inclusion and the Graduate Initiative for Inclusion and Engagement.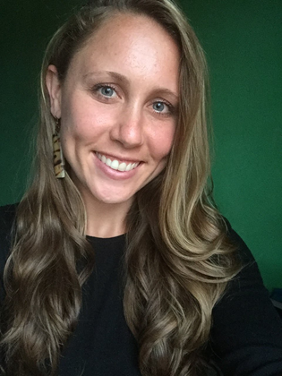 Taylor Moyer '21TC is from Baltimore, MD, and came to Teachers College after working in the nonprofit sector, in IT, and overseas as a teacher, most recently in the Peace Corps. She earned an MA in International Educational Development with a concentration in Language and Culture and completed an internship at Education Cannot Wait Fund during her program. In addition to serving as the president of the Society for International Education, Taylor co-founded the Sustainability Task Force which is dedicated to growing a sustainable culture and advocating for sustainable change at TC and the CU campus. As a student leader, she hosted over a dozen events, including (Un)Spoken: A Celebration of Mother Language Day, which brought together students, staff, faculty, and the greater CU community to amplify the message of multilingualism and cultural diversity on Columbia's campuses and beyond.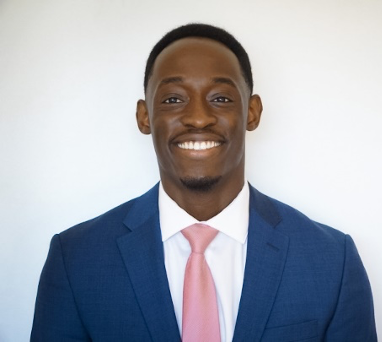 Taiwo Alonge '21VPS is from Miami, FL, and will receive simultaneously an MPH in Health Policy and Management from Mailman. At VP&S, he served as the 2020 class president for four years—working closely with the administration regarding all aspects of student life. In his final year at VP&S, he served as a member of the VP&S Anti-Racism Task Force and was one of the inaugural Equity and Justice Fellows. Taiwo is a senior student clinician at the Columbia Harlem Homeless Medical Partnership and the Columbia Student Medical Outreach Behavioral Health Clinic. Lastly, Taiwo is one of the Daniel Noyes Brown Primary Care Scholars, which is a program for students interested in primary care and community-based health.