CAA Elects New Board Members for 2022-2023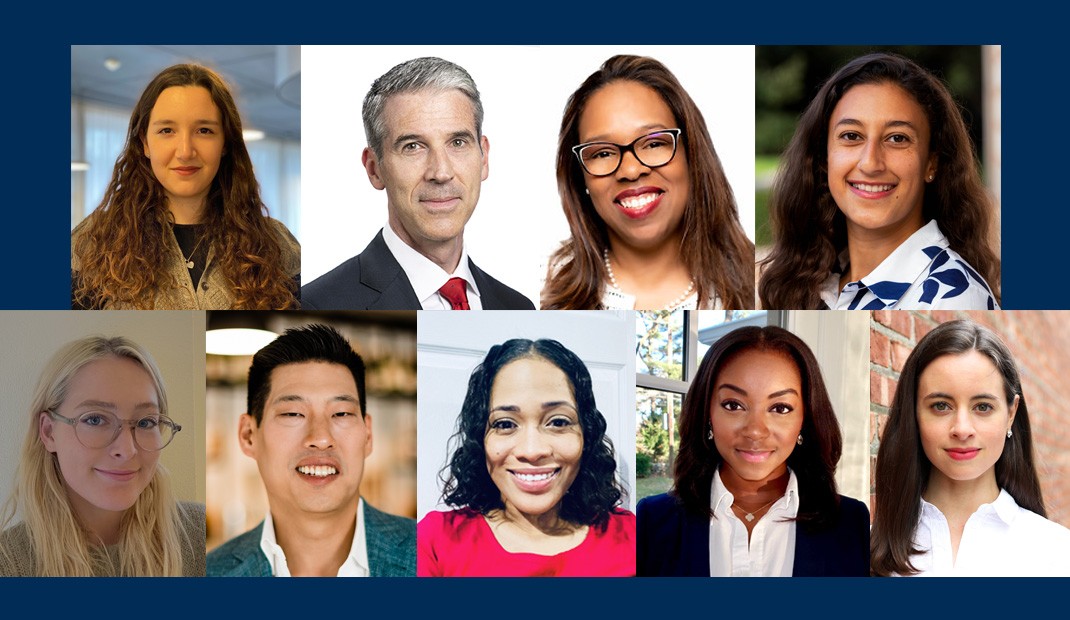 Nine new Columbia Alumni Association (CAA) Board members were elected to their first term this year. They represent a diversity of skills, thought, geography, and interests that will be invaluable as the organization embarks on its new five-year strategic plan. 
Read the full bios of each new Board member below.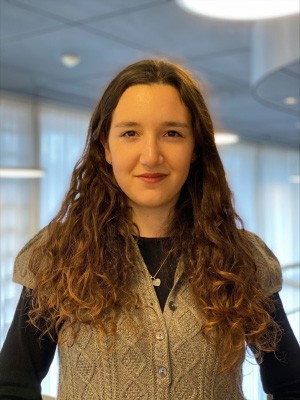 Greta Bertozzini '23SPS
Greta Bertozzini is an impact investing professional with 3+ years of international experience across APAC and EMEA markets. She is currently an analyst at Regeneration.VC and a Master's student in the Sustainability Management program at Columbia University. Greta's previous experience ranges from circular economy startups to innovation grant-making bodies at the European Union to impact investing consulting. She holds a BA in politics, philosophy, and economics from the University of Exeter, UK.
Columbia Volunteer Positions:
CAA: Recent Alumni and Student Relations Committee
School of Professional Studies: Founder and Co-President, Circular Economy Club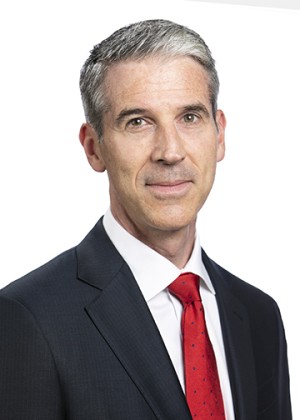 Andrew Giangrave '05BUS
Andrew Giangrave is a senior vice president and chief credit officer, of commercial finance at First Citizens Bank with over 28 years of experience in corporate finance, restructuring, and distressed debt.  Andrew joined the CIT Group (predecessor to First Citizens) in 2006 as part of the Syndicated Loan Group.  Prior to his current role, he led the Problem Loan Management group overseeing a $2B portfolio of distressed assets.  Upon graduation from the University of Connecticut, Andrew started his career at GE Capital where he held various positions in underwriting, portfolio management, restructuring, and distressed debt.  Andrew serves as a Board Member and Treasurer for the Columbia University Club of New York.
Columbia Volunteer Positions:
Columbia University Club of New York: Board Member and Treasurer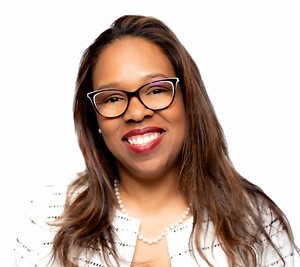 Alicia Guevara '94CC, '19BUS
Alicia D. Guevara is CEO of Big Brothers Big Sisters of NYC—the first woman to lead the 118-year-old nonprofit.  Alicia is an accomplished and proven nonprofit executive with 30 years of experience in leadership. Alicia brings deep knowledge of youth development, having rooted her life's work in pursuit of access and inclusion for young people.  Her career took shape impacting diverse audiences across myriad issues like job readiness and criminal justice as well as community, workforce, and leadership development.  Alicia has led regional youth-serving organizations, including Peace First and Year Up. Prior to her current role, she was executive director of Part of the Solution.  She has also led fundraising operations for several nonprofits.  
Most recently, Alicia was named to the 2021 New York City & State Power of Diversity Latino 100 List and Crain's 2022 Notable Black Executives List. Alicia serves on the Task Force of Belonging, is a member of the Columbia College Board of Visitors, Columbia College Reunion Committee, and was past President of LAACU.  Alicia prides herself on being a native New Yorker, she lives with her husband and two young children, all of whom enjoy spending time outdoors and rooting for NY's "home" teams.
Columbia Volunteer Positions:
Columbia College: Board of Visitors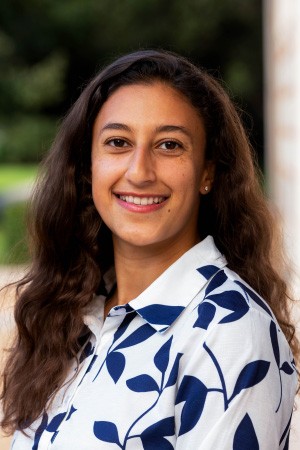 Maryam Hassan '20CC
Maryam K Hassan is a 2020 graduate of Columbia College and the co-founder of the Columbia Arab Alumni Association. In her time at Columbia, Maryam was a two-time captain of the varsity women's track team as a long and triple jumper, the co-chair of Arab/Middle Eastern Family Tree in the Columbia Mentoring Initiative, and an NSOP Crew Captain. In her senior year, she received the Edward S. Brainard Prize, Indelible Mark Award, Multicultural Affairs Award, and recognition as a Senior Marshal for her continued service and leadership to her peers, especially in the Arab community. Outside of athletics and the Arab community, Maryam is an avid photographer, and thoroughly enjoys connecting back to her Egyptian roots through music, movies, and literature.  Maryam holds her Bachelor of Arts in Middle Eastern Studies and Anthropology, and a Master of Arts in Global Affairs from Rice University. She currently works for Deloitte.
Columbia Volunteer Positions:
CAA: Columbia Arab Alumni Association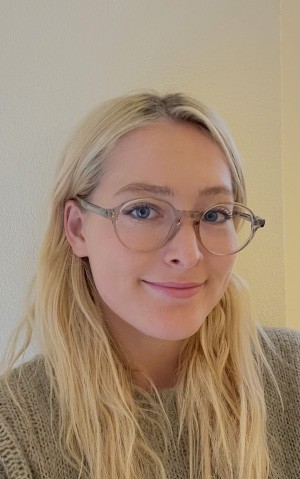 Elliot Blake Hueske '23CC
Elliot Hueske is a fourth-year student and QuestBridge scholar at Columbia College where she studies psychology and philosophy. She served as a legislative aide on the University Senate Student Affairs Committee during her freshman year and contributed to projects addressing COVID-related issues, health and wellness, FGLI students, and more. In her tenure as Senator, she was responsive to the needs of the Columbia community and advocated for FGLI, LGBTQ+, and BIPOC students while considering the specific set of challenges these groups face particularly in the context of the COVID-19 pandemic. She also worked diligently to increase mental health resource accessibility and destigmatization of seeking support structures. She was the co-chair of SAC's Financial Insecurity Subcommittee and the Chair of SAC's Health and Wellness Subcommittee. She has also served as a member of the Alumni Relations Committee, the Anti-Racist Education Subcommittee, and the Commission on the Status of Women. She is currently a member of the Presidential Advisory Committee on Sexual Assault.
Columbia Volunteer Positions:
CAA: Recent Alumni and Student Relations Committee
CU: Presidential Advisory Committee on Sexual Assault; University Senate, Chair, Health & Wellness Subcommittee; Co-Chair, Senate Financial Insecurity Subcommittee
CC: Columbia College Student Council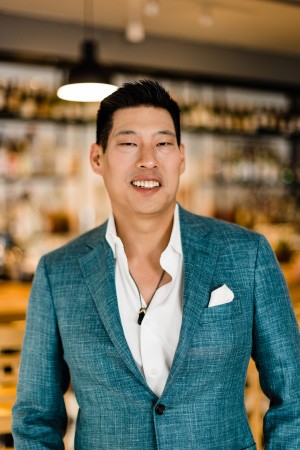 Thomas Lo '08VPS
Thomas Lo, MD, D.ABA, known as "Chef Dr. Lo," is a board-certified anesthesiologist, chef, and CEO of Modern Renaissance Anesthesia. Dr. Lo graduated from Yale University with a degree in molecular, cellular, and developmental Biology, and pursued medicine at Columbia University Vagelos College of Physicians and Surgeons. He was awarded the Virginia P. Apgar Award for excellence in Anesthesiology and Critical Care upon graduating from Columbia. Dr. Lo remained at Columbia for his residency in the Department of Anesthesiology at Columbia University Irving Medical Center. Dr. Lo is a Diplomat of the American Board of Anesthesiology and has served as past president of the Columbia University Vagelos College of Physicians and Surgeons Alumni Association. Dr. Lo served on the CAA 2027 Task Force, the Alumni Trustee Nominating Committee, and with the AACA. Dr. Lo was the recipient of the 2021 Columbia Alumni Medal.
Dr. Lo was raised in Buffalo, NY. Before, pursuing his career in medicine, Dr. Lo studied classic French cooking at the French Culinary Institute in New York. Dr. Lo has appeared on Food Network's Iron Chef America and was the winner of Food Network's Kitchen Crash. Dr. Lo is also a partner of Spy C Cuisine restaurant located in the heart of Forest Hills, Queens, which has gained critical accolades from the New York Times and has earned a Michelin Bib Gourmand award.
Columbia Volunteer Positions:
CAA Alumni Trustee Nominating Committee, CAA Strategic Planning Task Force, CAA Scholarship Ambassador, Board of Columbia Medical School Alumni Association, CAA Honors and Prizes Committee.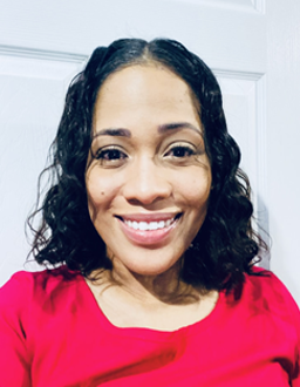 Trina Nurse '22SW
Trina Nurse is pursuing her Master's in Social Welfare within the Accelerated Policy Program at Columbia University. She obtained her undergrad from Monroe College where she majored in criminal justice and minored in human services. She has over 13 years of experience working in the human services field ranging from governmental city agencies to nonprofit organizations concentrating on victims of domestic violence, rape and sexual assault, and low socioeconomic status. During her time at Columbia University, she has taken part in being an orientation leader, Vice president of Student Union, Latin-X, First Gen caucus leader, and Co-founder of the Parent and Caregiver Caucus. 
While holding these roles at Columbia School of Social Work Trina has received approval from the Dean's committee to conduct a school-wide needs assessment. With these findings, she is currently advocating for scholarships and grants for current and incoming students. Trina is a member of the inaugural class of CAA Scholars and is a recipient of the 2022 Campbell Award.  Trina is currently the chairperson for NYC DOE Parent Advisory Council, during her spare time she volunteers working with local community programs with families in the NYC homeless shelter system and families with active Child Protective Services cases. She aspires to influence the decision-making in policies to make an impactful change within a system for the protection, advancement, and visibility of those in disadvantaged communities.
Columbia Volunteer Positions:
Co-founder of Parent Caregiver Caucus, Affinity Graduation Committee, Teaching Excellence Award, Committee Women's Conference, Planning Committee Vice President of the student union, Orientation Leader, Co-Leader First Gen & LatinX Caucus
Trudi Patrick '17BC
Trudi Patrick is currently a global product lead at Google where she leads collaboration with cross-functional teams to drive product adoption and advertiser success. Prior to Google, Trudi led the strategy and execution of product adoption efforts at Adobe and Paramount. Trudi attended Barnard College of Columbia University from 2013 to 2017 where she graduated with Athena Scholar honors and was the captain and record holder on the Women's Swimming & Diving team.
Trudi is a native New Yorker, born and raised on Long Island. She also swam competitively for sixteen years internationally. Trudi is passionate about her involvement and support of her alma mater that she cherishes deeply and enjoys giving back to the sport of swimming through lessons and clinics.
Columbia Volunteer Positions:
CAA: Black Alumni Council
Barnard: Barnard Young Alumni Council, TEDxBarnard, Women's Swimming & Diving Team mentor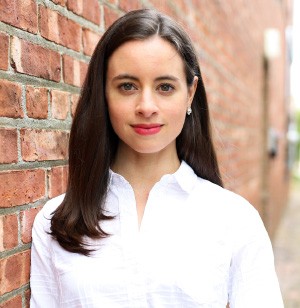 Mallory Stellato '20PH
Mallory Stellato currently leads communications and educational programming at the BioMedical Engineering and Imaging Institute at the Icahn School of Medicine at Mount Sinai. She is a 2020 graduate of the Heilbrunn Department of Population and Family Health at the Columbia University Mailman School of Public Health with a certificate in Public Health Research Methods. During her time at Mailman, Mallory was part of the inaugural Food Fellows program, where she interned with Glynwood, a Hudson Valley-based agricultural organization to develop programs that combine food, medicine, and agriculture to benefit human and environmental health. She was also President of the student food policy organization and played viola with the CUIMC Symphony Orchestra. 
Prior to Columbia, Mallory managed development and communications for the national nonprofit Wellness in the Schools. She has been a membership volunteer for The Metropolitan Opera and currently volunteers as a crisis counselor via the Crisis Text Line. Mallory is a member of the CAA Recent Alumni & Student Committee and the CAA 2027 Strategic Planning Task Force and participated in CU There and Alum-is-in. She graduated from Cornell University in 2015 with a BS in Biology and Society. 
Columbia Volunteer Positions:
CAA: CU There, 2027 Strategic Planning Task Force