Inspirational Podcasts from Columbia Alumni Leaders Experience 2020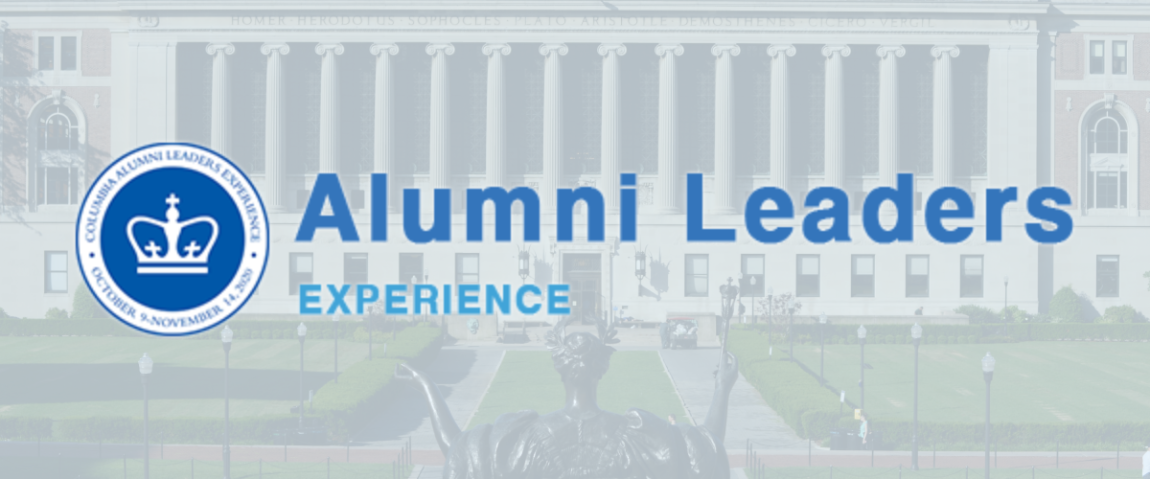 This year, Columbia Alumni Leaders Experience (CALE) offered a series of five podcasts as part of it all-online programming.
You can catch up on any you missed below.
Episode 1: Leadership in Times of Crisis
This timely episode of What in the World?, a podcast by Bunmi Akinnusotu '14SIPA, gets personal and presents three women who embody the different perspectives of policymaking and whose experiences are connected. These women are leading from where they are despite the world being a mess: Dr. Tener Veenema, a disaster nurse who leads other disaster nurses; Grelia Steele, a vibrant emergency manager and Phebean Akinwande, a Nigerian immigrant who for 30 years has cared for the elderly. This episode was produced in partnership with the Diversity in National Security Network, Ink Stick Media, and Columbia University. Production Assistant is Mandy Kwan.
Episode 2: Leadership Innovator Podcast | Becoming a Trusted Leader
Inspiration is important, but truly effective leadership requires the ability to engender trust — both within your organization and among your audience. In this segment, Caroline Ceniza-Levine '93BC analyzes this key leadership trait and offers tips on how to cultivate it yourself.
Episode 3: From Sharecropper to Shareholder
In this podcast, Rendel Solomon '05BUS shares his story and his mission. His great-grandparents were sharecroppers, picking cotton for meager wages. Nearly 70 years later, Rendel bought his 8-year-old niece shares in public companies, creating a new family legacy. Now, through his non-profit, One Stock One Future, Rendel is on a mission to instill hope and turn one million underserved youth into empowered shareholders.
Episode 4: Who's Saving The Planet - Economics, Energy, Environment, and National Security
Join Lex Kiefhaber '17BUS, of the Who's Saving the Planet Podcast, and Jason Bordoff, Professor of Professional Practice in International and Public Affairs, for a timely conversation on the intersection of economics, energy, environment, and national security. These need to be addressed holistically and coherently rather than as separate issues if we are to save our planet.
Episode 5: Leadership Innovator Podcast | The Future of Tech Sector Leadership
Technology leaders today are faced with the intersection of urgent legal, trade, and privacy issues that the tech sector must address. In this podcast, former FTC Commissioner and industry veteran Mozelle Thompson '76CC, '79SIPA, '81LAW discusses this increasingly critical topic.